_______________________________________________________________
Android 14 Support Update:
MyFitnessPal is working towards releasing an update to support Health Connect changes released in Android 14. Until we release this update, users on Android 14 will not be able to use the features of our Health Connect integration. Our team is working diligently to release our full Android 14 Health Connect update later this year.
_______________________________________________________________
Users who sync their Glucose information from their Dexcom G6 app to Google Health Connect can view that information in the MyFitnessPal Android application.


This data is only available to users who have connected their applicable Dexcom G6 and its associated app to Health Connect and have also
allowed all permissions
in their connection between Health Connect and MyFitnessPal.
Since this feature is made available through Google Health Connect, it is currently
only available via the MyFitnessPal Android app
. This data is not available on the MyFitnessPal iOS app or on the MyFitnessPal website at this time.
How to link MyFitnessPal with Health Connect
You can link with Health Connect in two different ways. Both options to connect are found under the •••More option in the lower right corner of the MyFitnessPal app. From here you can tap on Glucose or Apps & Devices.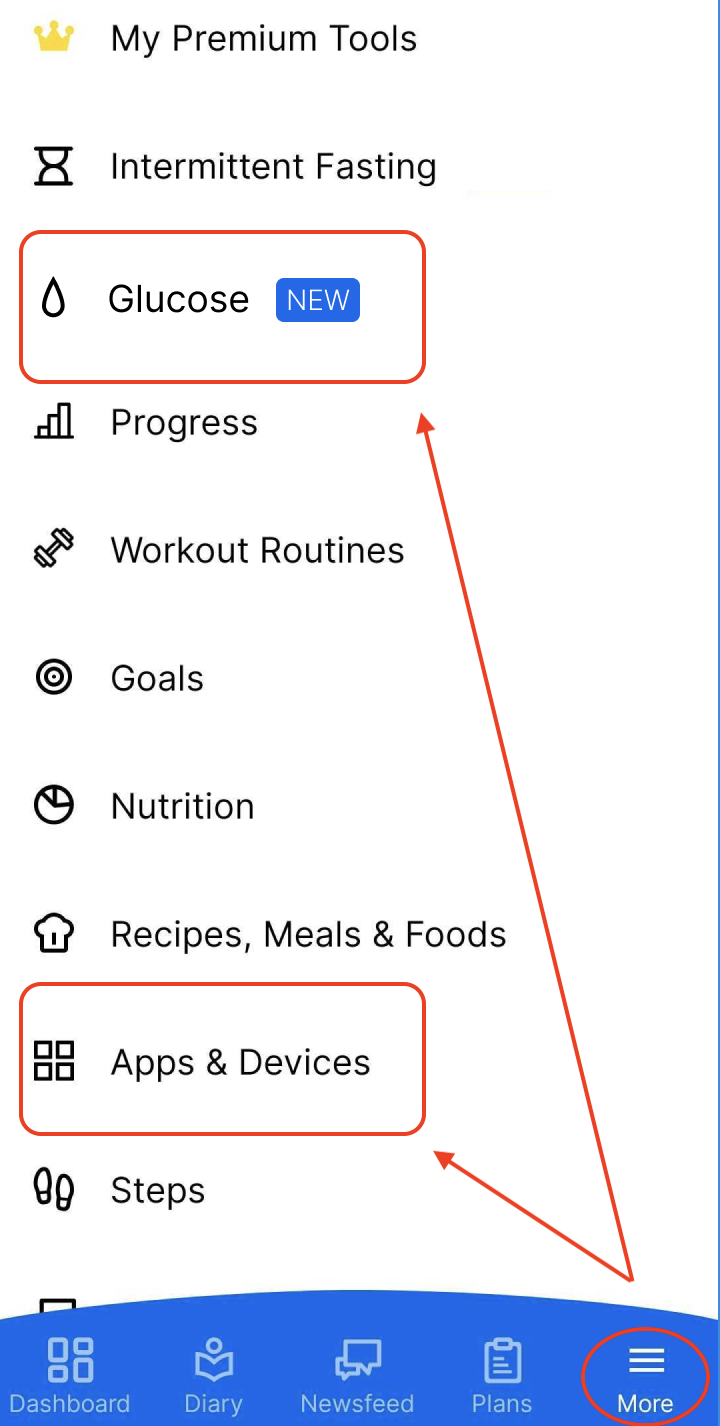 If you tapped on Glucose, please tap on the blue Link Health Connect button to be taken to the Health Connect permissions screen and Allow all permissions.


If you tapped on Apps & Devices, please scroll until you find Health Connect, tap on it, and then tap on the Connect button. You'll be taken to the Health Connect permissions screen where you'll need to Allow all permissions. Please see this article if you need additional help connecting.
Please remember that you will need to enable all permissions for your glucose information to sync with MyFitnessPal.
What information will sync from the Dexcom G6 app to Health Connect to MyFitnessPal?
Once your glucose information is logged in your Dexcom G6 app, it will need to be synced to Health Connect before MyFitnessPal can see that data. This process can take three hours to sync. Once your glucose data can be seen in Health Connect, it can then pass into the MyFitnessPal app as long as the required permissions were previously granted.


You can learn how to check on your permissions here.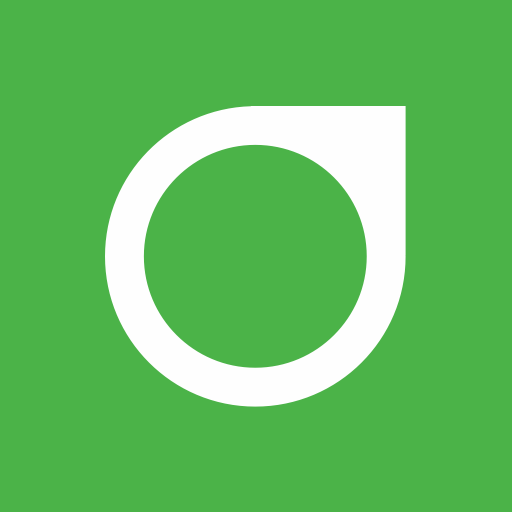 ->
->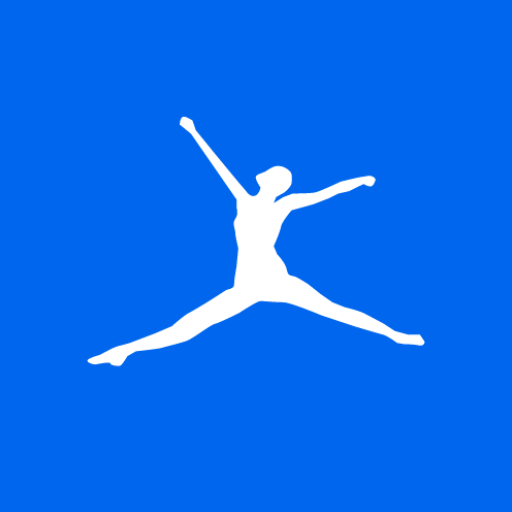 Your recorded glucose level (and its associated time) will sync from Health Connect into your Glucose screen in MyFitnessPal (found under •••More).
The Time screen will display your glucose level via a 24 hour graph.


You can also tap on Range to view how much of your day was spent at / within each specific glucose range.

Your food diary information will also be displayed on this screen. To view a different date, please tap on the Today tab at the top of the screen and select a different date. Users have access to 30 days of historical data.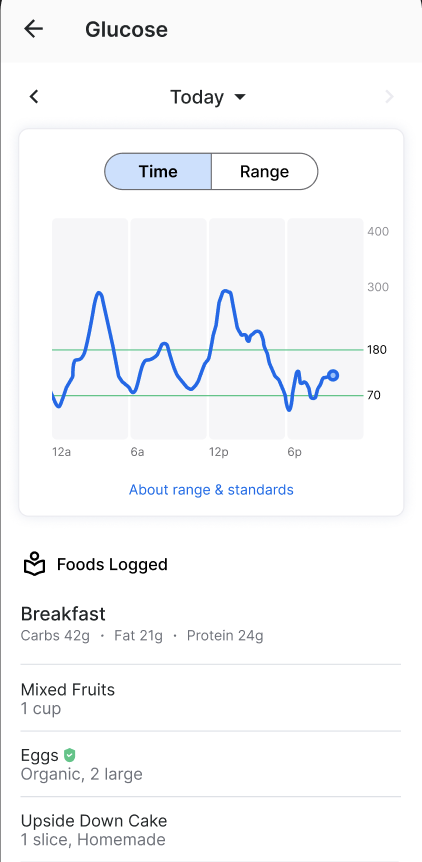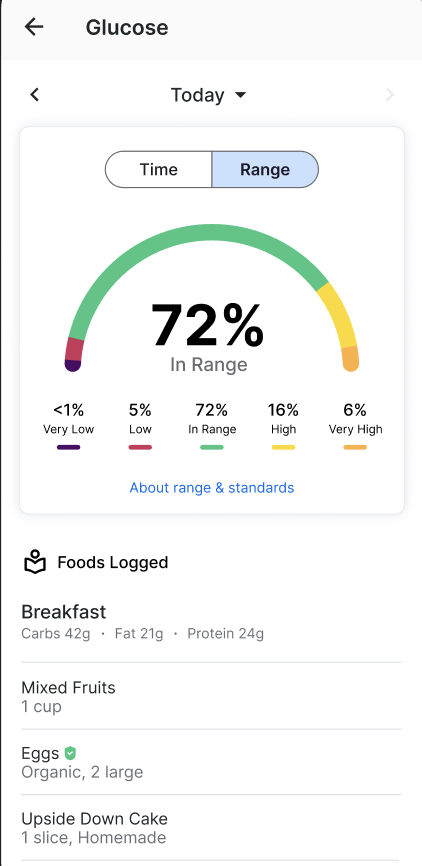 MyFitnessPal Premium users will also be able to view their food timestamps on the same screen if that feature is enabled in their diary settings.
For more information on what our Premium program offers please see this article.
How often will Health Connect and MyFitnessPal sync my Glucose Information?

There is a 3-hour delay of the glucose information when Health Connect initially pulls your glucose information from the Dexcom G6 app into Health Connect.


Because of this delay, new information will not populate immediately on your graph in MyFitnessPal since we are pulling that information directly from Health Connect. Once your data starts to populate, the flow of data will be continuous.
What is the Standard Range?
The "standard range" under the Time and Range tabs is the standard range as defined by the ADA's International Consensus Standard:


Very Low < 54 mg/dL
Low < 70 mg/dL
In Range = 70-180 mg/dL

High > 180 mg/dL
Very High > 250 mg/dL


Please tap on the About range & standards link in the app or you can read this article for more information.
Troubleshooting - Checking on the Connection
Before your glucose information can sync to MyFitnessPal, it will first need to sync with Health Connect. If you are not seeing your Dexcom glucose information in Health Connect, you will want to reach out to Dexcom support for further help.

If you see your information in Health Connect and you still aren't seeing any data, you will want to check to make sure permissions are still established. Please navigate to More > Apps & Devices > Connected > Health Connect > Manage.



This will take you to your Health Connect permissions screen where you can tap on App permissions > MyFitnessPal to ensure all permissions are toggled On.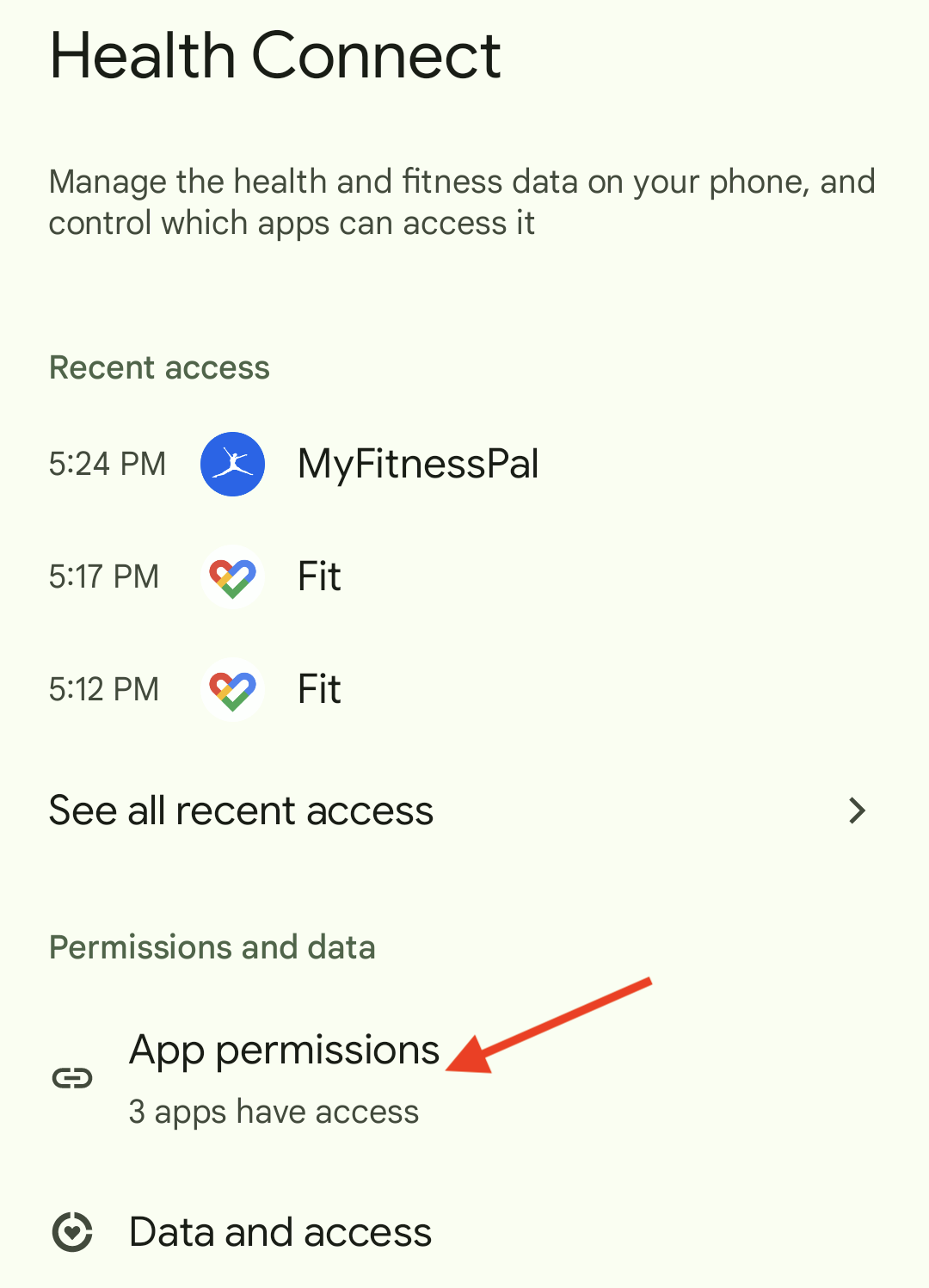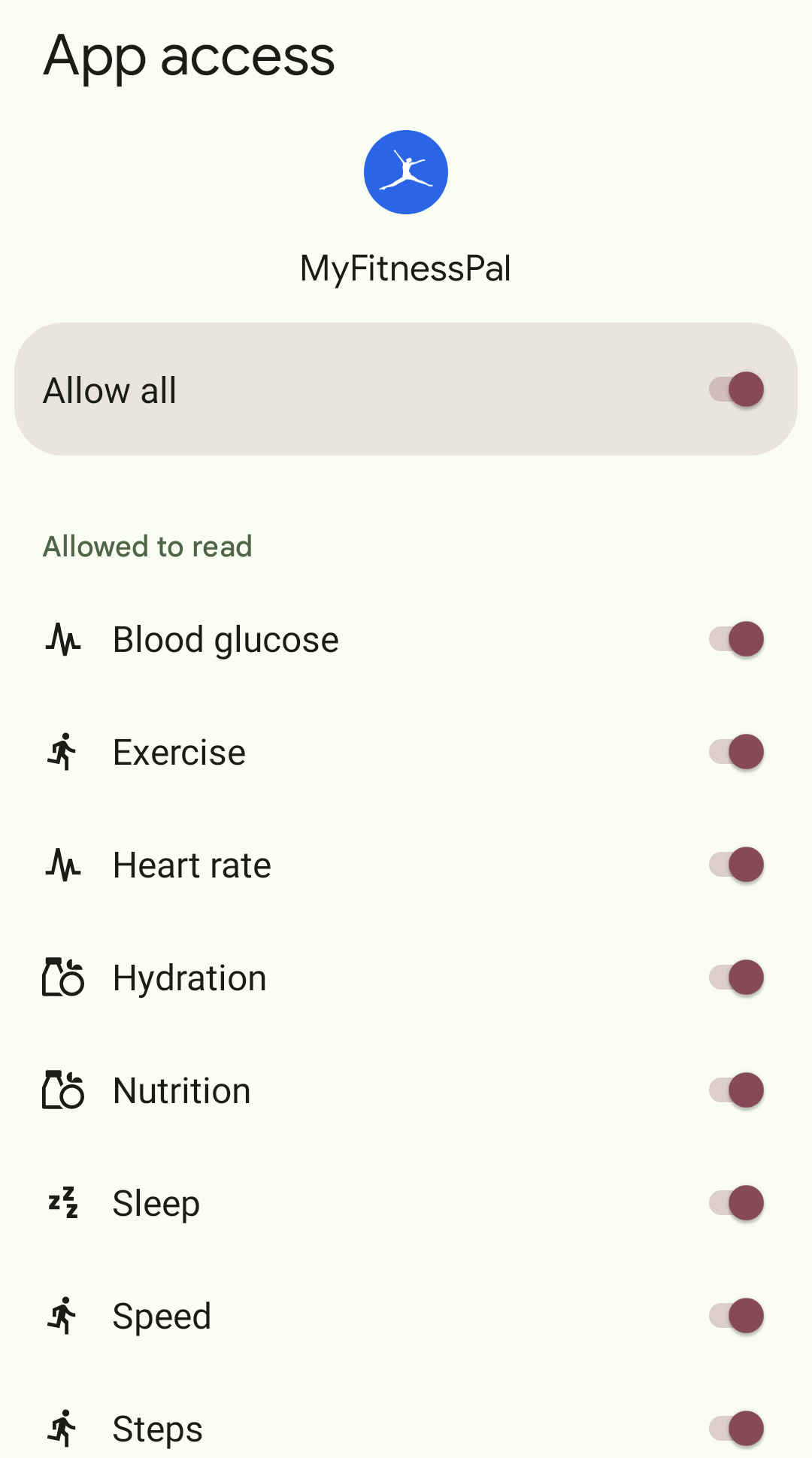 If you are having trouble finding the permissions screen, please reach out to our Support Team.
Troubleshooting - Connected but no Data

If you find your permissions are turned on and your information (showing in Health Connect) has not synced to MyFitnessPal, please go to •••More > and tap Sync to perform a manual sync.
This should force a sync in MyFitnessPal. If this does not work, check for any updates in the Google Play store for all three apps.
If you are not due for any updates and force syncing does not help resolve your problem, would you try to force close the app and then re-open the app to see if that helps?
To force close the app, open the Menu and tap "Settings," then "Applications," then "Manage Applications." Find "MyFitnessPal" in your list of apps and tap on it, then tap the "Force Close" button. You can then hit the Home key on your Android phone and reopen MyFitnessPal.
If force closing does not help, try powering your phone off and then back on. Please make sure you shut it completely down and not just into sleep mode. You'll want to try forcing a sync (••More > Sync) after you reopen the app.
If your information isn't syncing after a restart and force-sync, this means that Health Connect is not communicating with MyFitnessPal. To resolve this problem, please follow these instructions to reconnect your Health Connect link.
If you find that these instructions have not helped with your data sync issue, please reach out to our Support Team or email us directly at support@myfitnesspal.com letting us know the steps you've already taken citing Health Connect Glucose Sync in the subject line.