Quick Log is one of the latest additions in our mobile app that allows you to quickly log foods into your diary(currently only available in our iOS app 22.5.0). It's a fantastic new workflow that makes logging your food even faster and easier.

Now, when you go to search for food you'll see a plus (+) next to the item that will quickly log your food with the current portion.
This will log the item, with a little notification that it logged successfully, and you can continue to tap the plus on any other items you're wanting to log.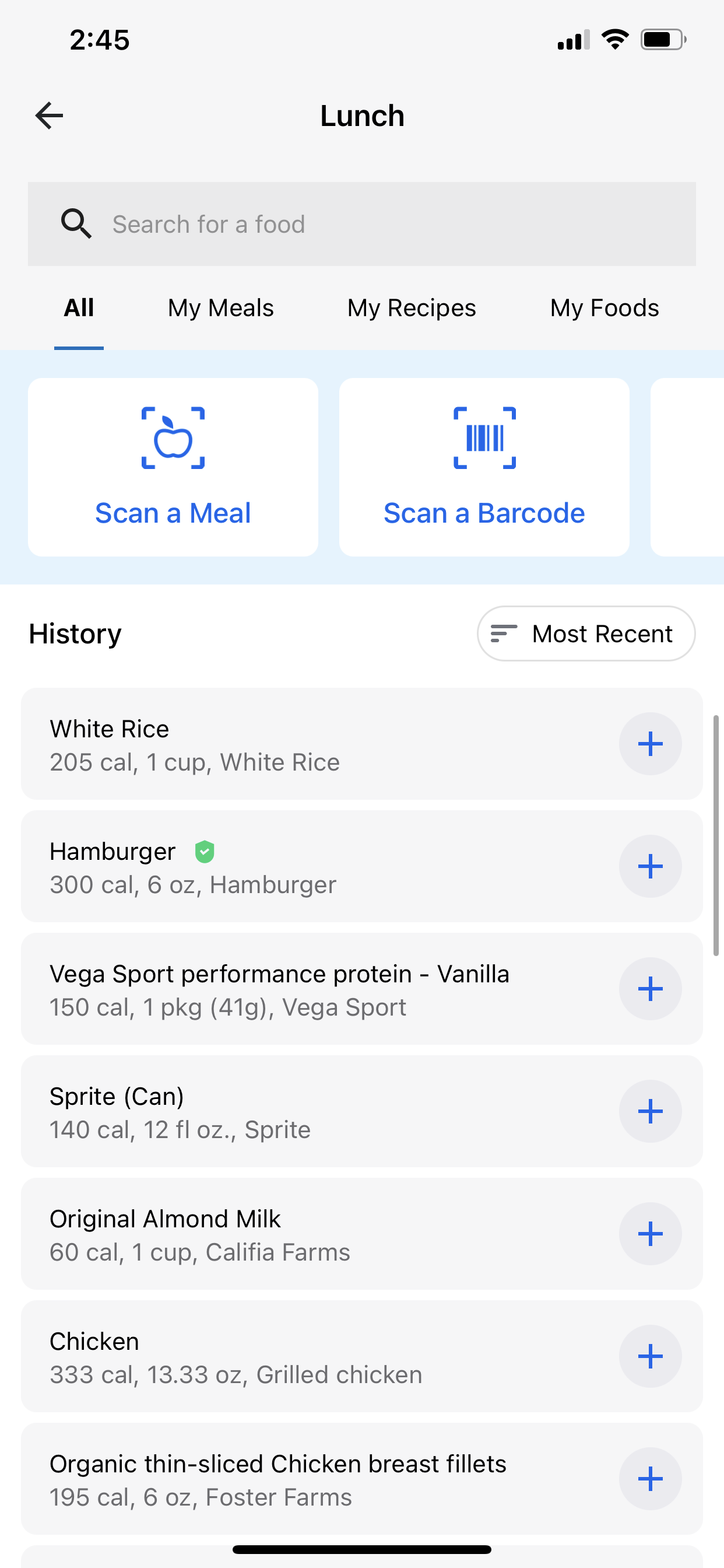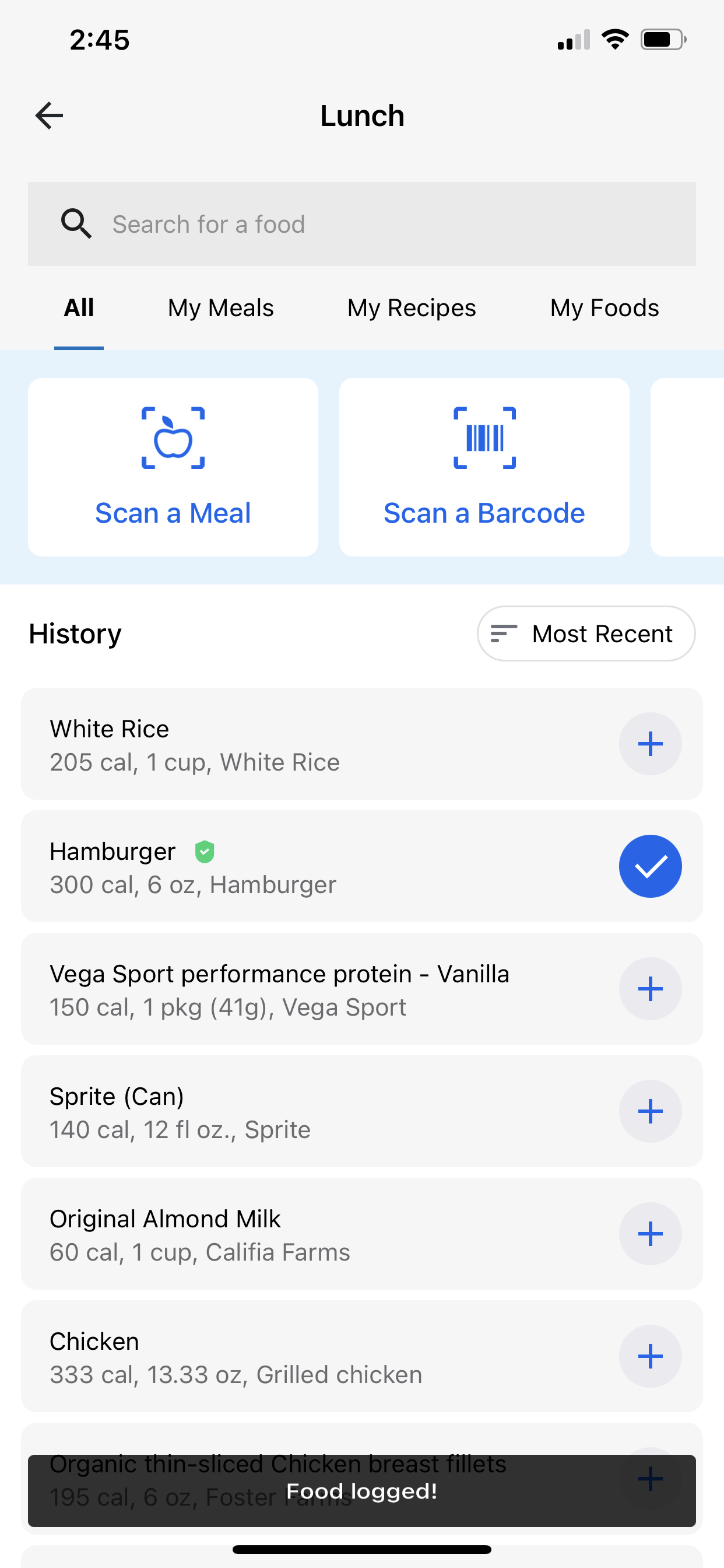 Updating the portion is the same as it was. Tap on the item, update, and tap the checkmark: