If you find that some of our steps are out of sync with what you are seeing in the app, you may be running on an older version of the app. We would recommend first checking to see if you are able to update the app. If you are not able to update, and are using a version of 22.9.5 or below, here are some tips that may be helpful.
Please keep in mind that our app is only compatible with iOS devices running iOS 14 or higher, and Android devices running Android 9.0 or higher. If you have an Operating System version lower than 9.0 (Android) or 14.0 (iOS), these versions may temporarily offer limited access.
How to Log Food
Tap the large blue plus button

Tap "Food"

You will be navigated to your Diary where you can Add Food

Select a meal category you would like to add your food to and Search Database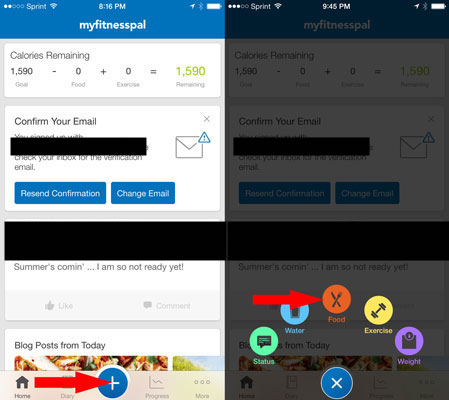 How to Log Exercise
Tap the large blue plus button

Tap Exercise

You will be taken to the Exercise portion of your diary where you can search and add an exercise to either Cardiovascular or Strength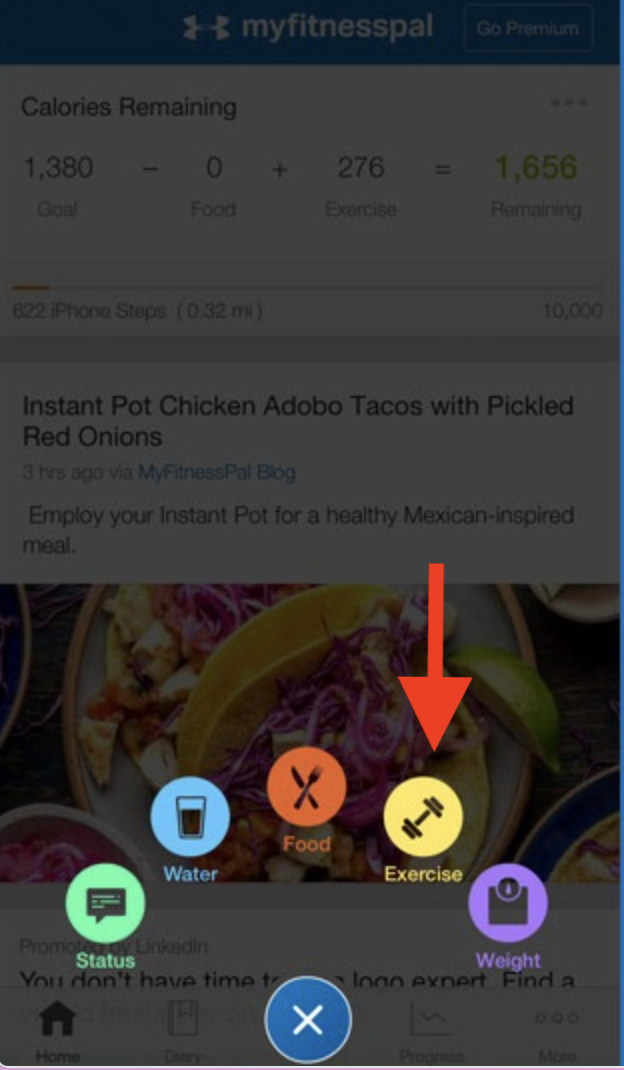 How to track Water
Tap the large blue plus button

Tap "Water"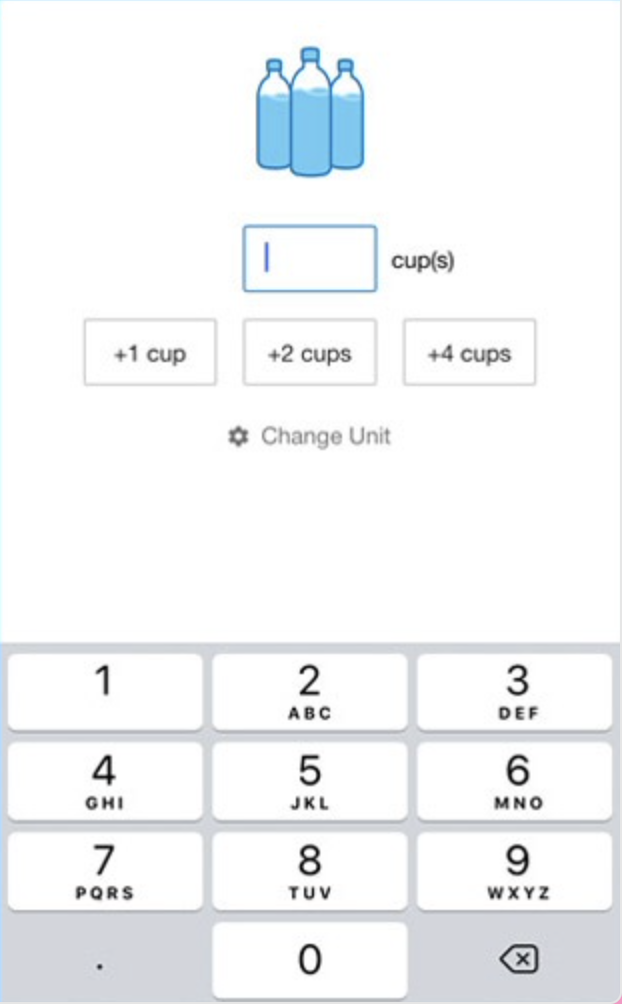 If you prefer, you can also add water directly to your food diary, by searching for and adding "water -municipal" in the main database. You could also add a new meal category specifically designated for water.
Accessing News feed
Your Newsfeed can be found on your homepage. Here you will see status updates from Friends along with posts from our Blog.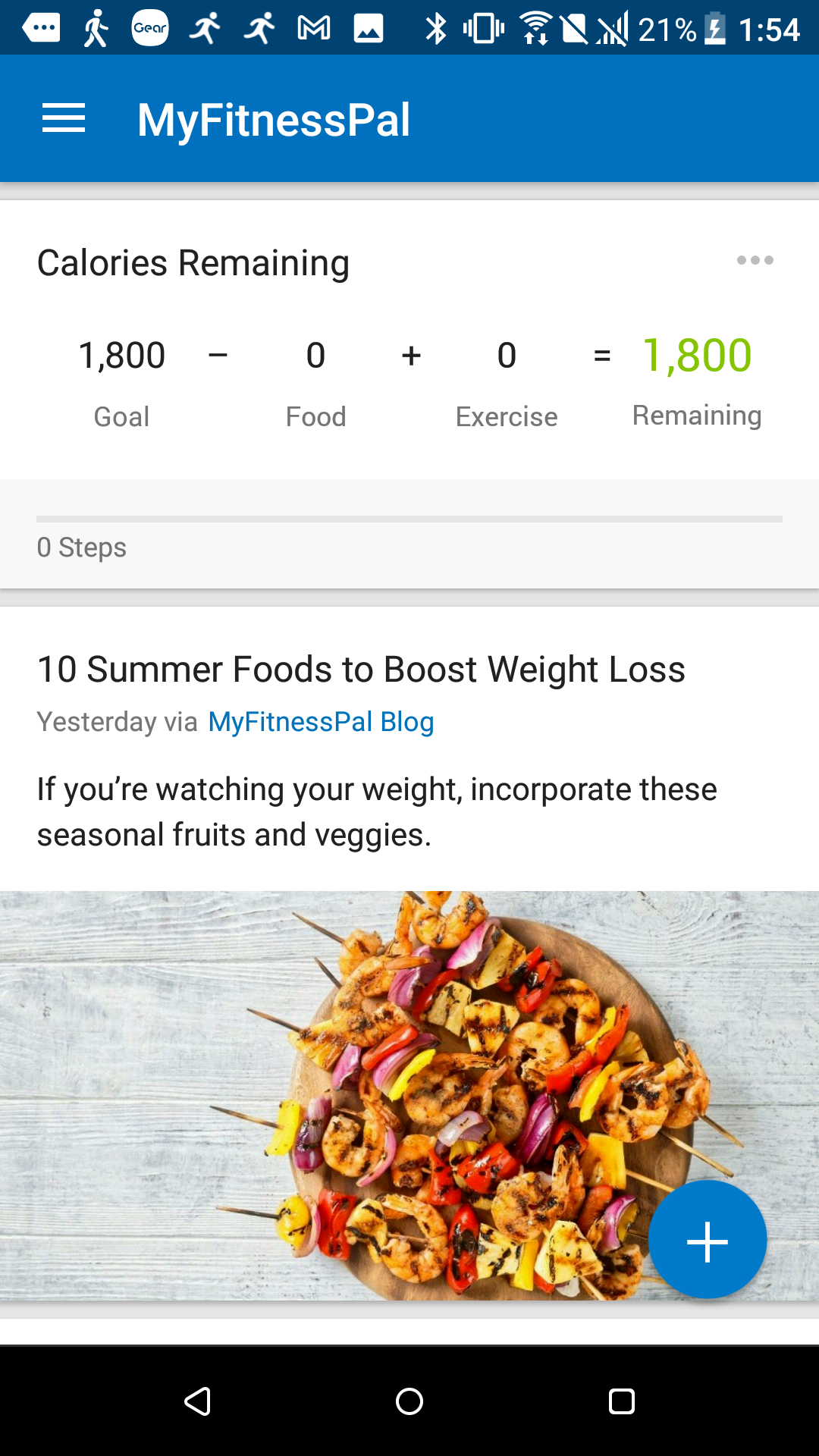 In our Android, iPad and iPhone apps
In the Menu (or "More" page) tap "Settings" then tap "Sharing & Privacy", then "News Feed Sharing."
​You can check or uncheck any of the categories to control whether or not these activities generate posts to your News Feed. Be sure to save your changes when you are finished.
Please see New Dashboard for details on the latest version