Searching by Username or Email:
You can invite someone who's already a member of the site to be your friend if you know their username or email address.

Website:
Log into your account on our website. Mobile app users should log in using the same email address and password they use in the app.
Click the "Community" tab, then click "Find Member" or click this link. Fill in the "Username or Email" field and click "Search." You will be taken to the member's profile page, where you can click "Add as Friend" to send a friend request.
iOS or Android apps:
Launch the app and visit the "Friends" page.

Tap "Add Friends" or the "+" symbol in the upper right then tap "Email or MyFitnessPal Username"

In the "To" field you can enter the email address or MyFitnessPal username of a current member to send a friend request.

Put in the email address or username, then fill in your Name and Message and tap the checkmark in the upper right-hand corner.
From the Forums:
Website:
If you find a user in the forums you'd like to be friends with, click their profile image.

Then click View Profile.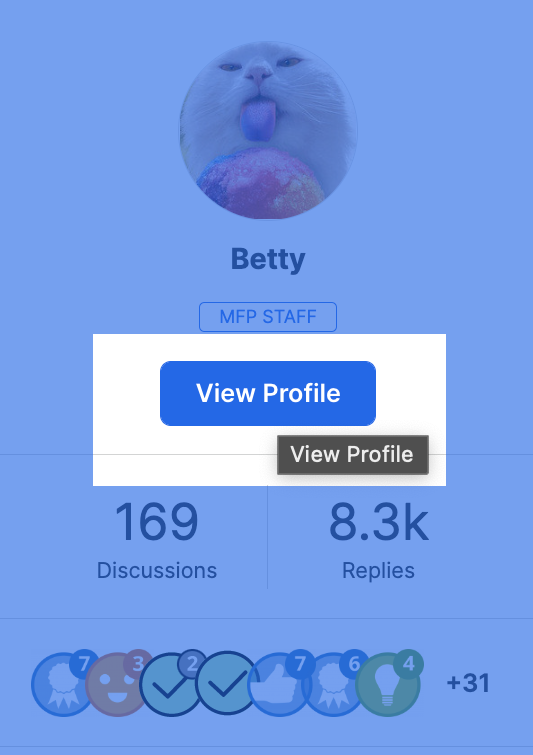 Next, click MyFitnessPal Profile.

Once their MyFitnessPal Profile opens, you can click Add As Friend.