To delete an entry from your food diary:

On the Web:
Click the "Food" tab to view your diary. Click the circular red button to the far right of an entry to remove it from your diary.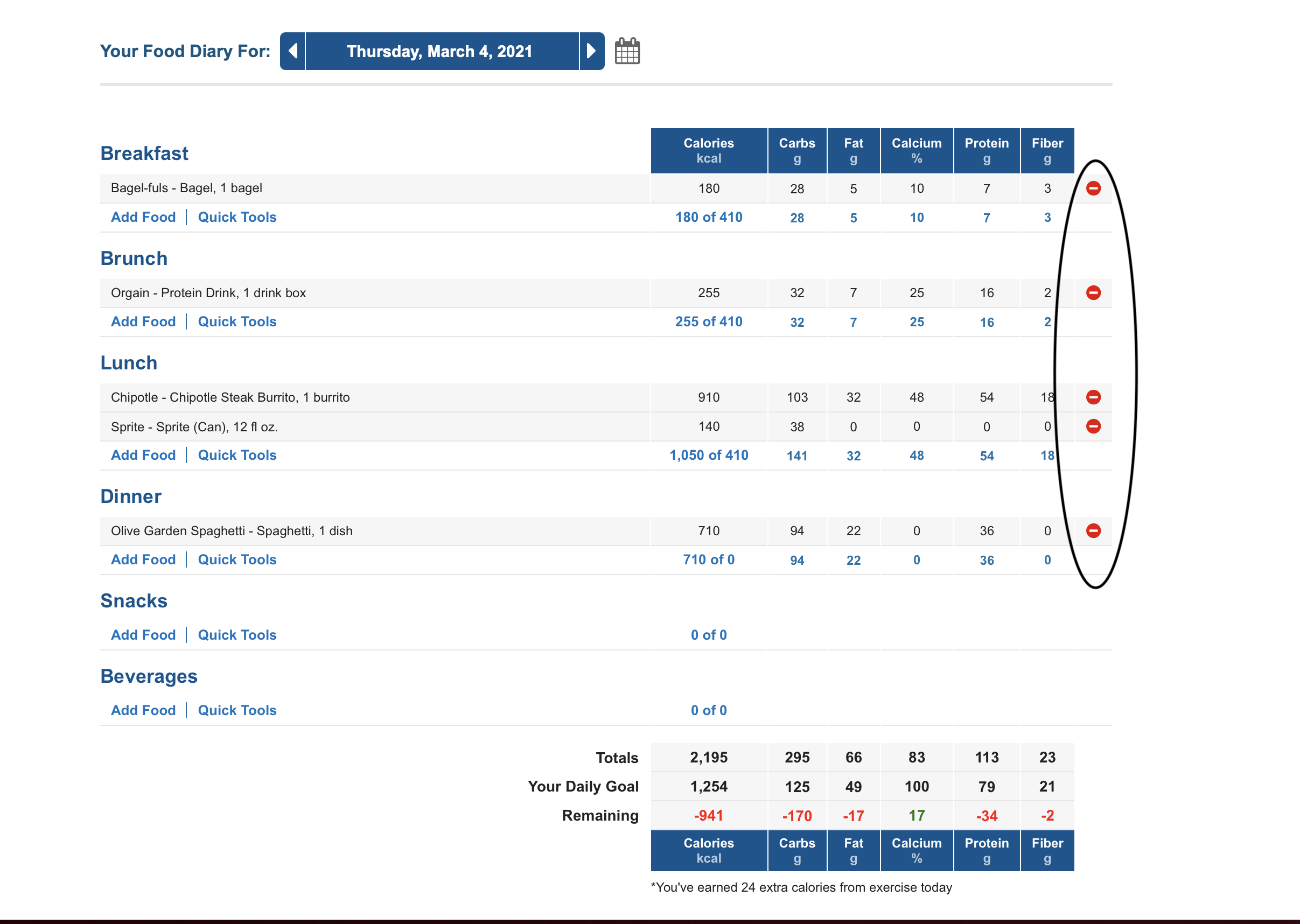 In the Android, iPad and iPhone apps
On the diary page, locate the item you would like removed and swipe your finger horizontally (from right to left) across an item to reveal the "Delete Entry" command for that item.