MyFitnessPal understands you may not follow the traditional three meals a day. You can adjust your meal names and add up to two more if you wish!
On our Website:
Log into your account on our website at www.myfitnesspal.com. Mobile app users should log in using the same username and password they use in the app.

Once you've logged in, click on "My Home", then "Settings", then "Diary Settings". At the top of that page you can change your meal names, as well as add up to two additional meals. Be sure to save your changes.

The new meal names will synced to our mobile app the next time the app has a valid internet connection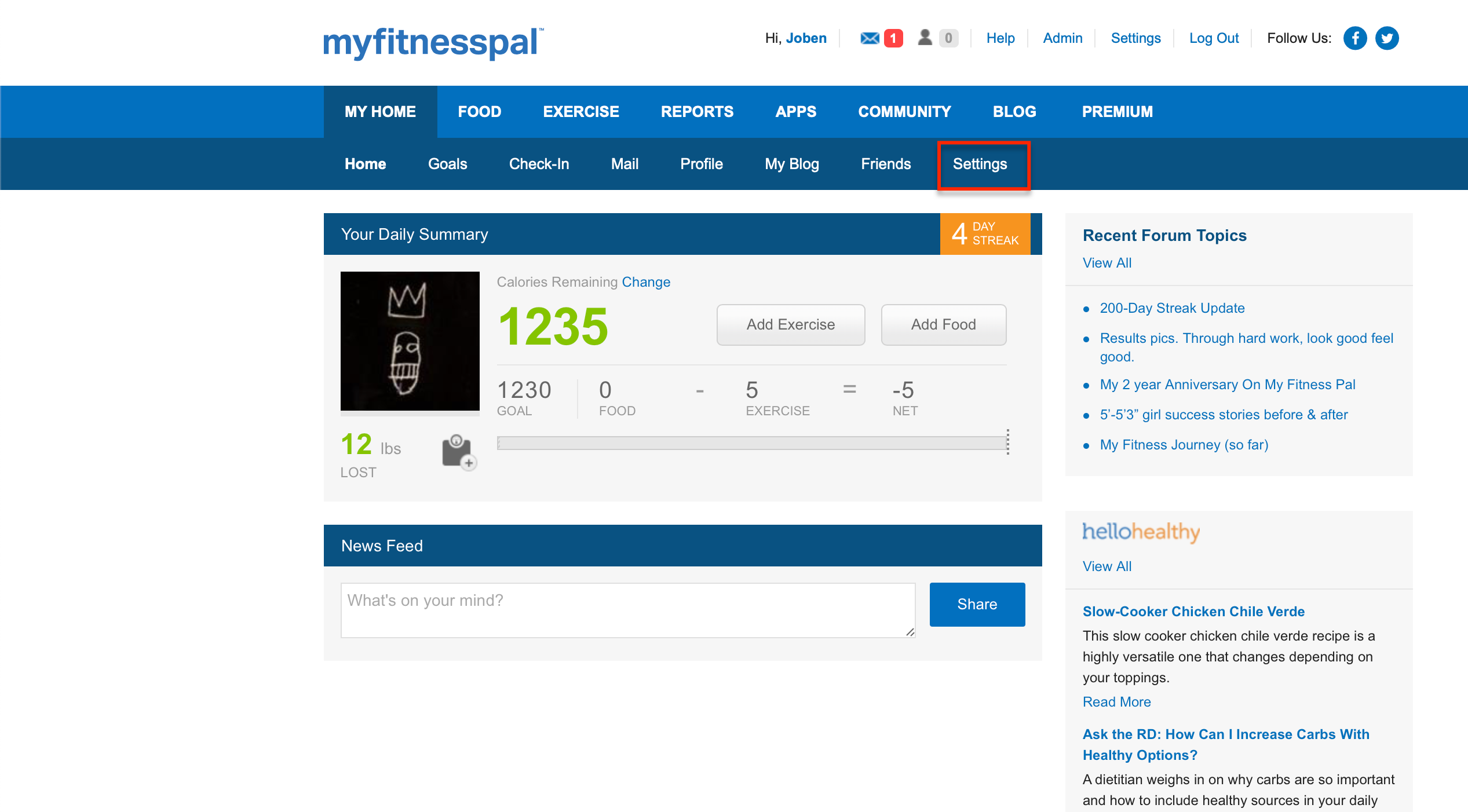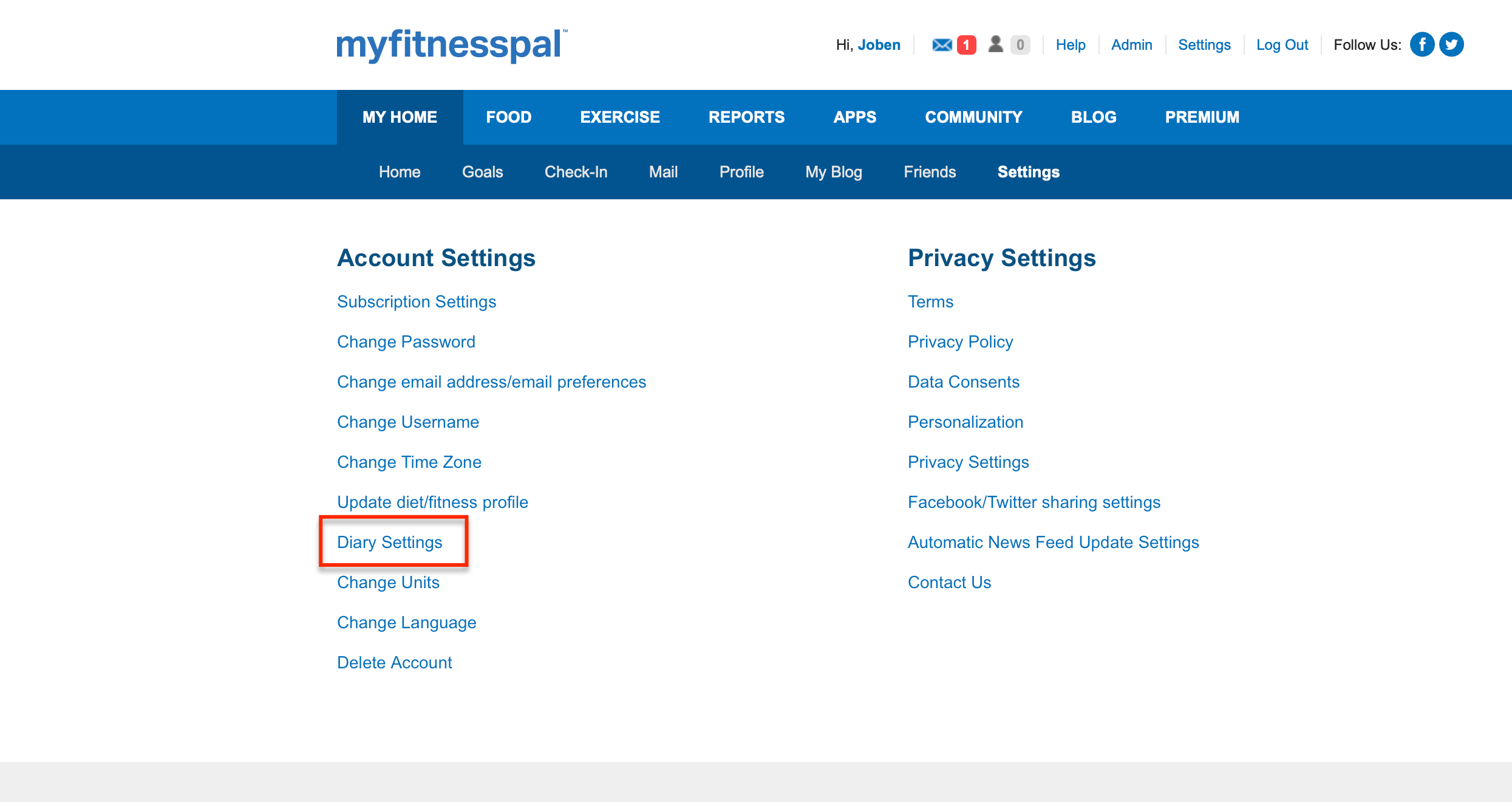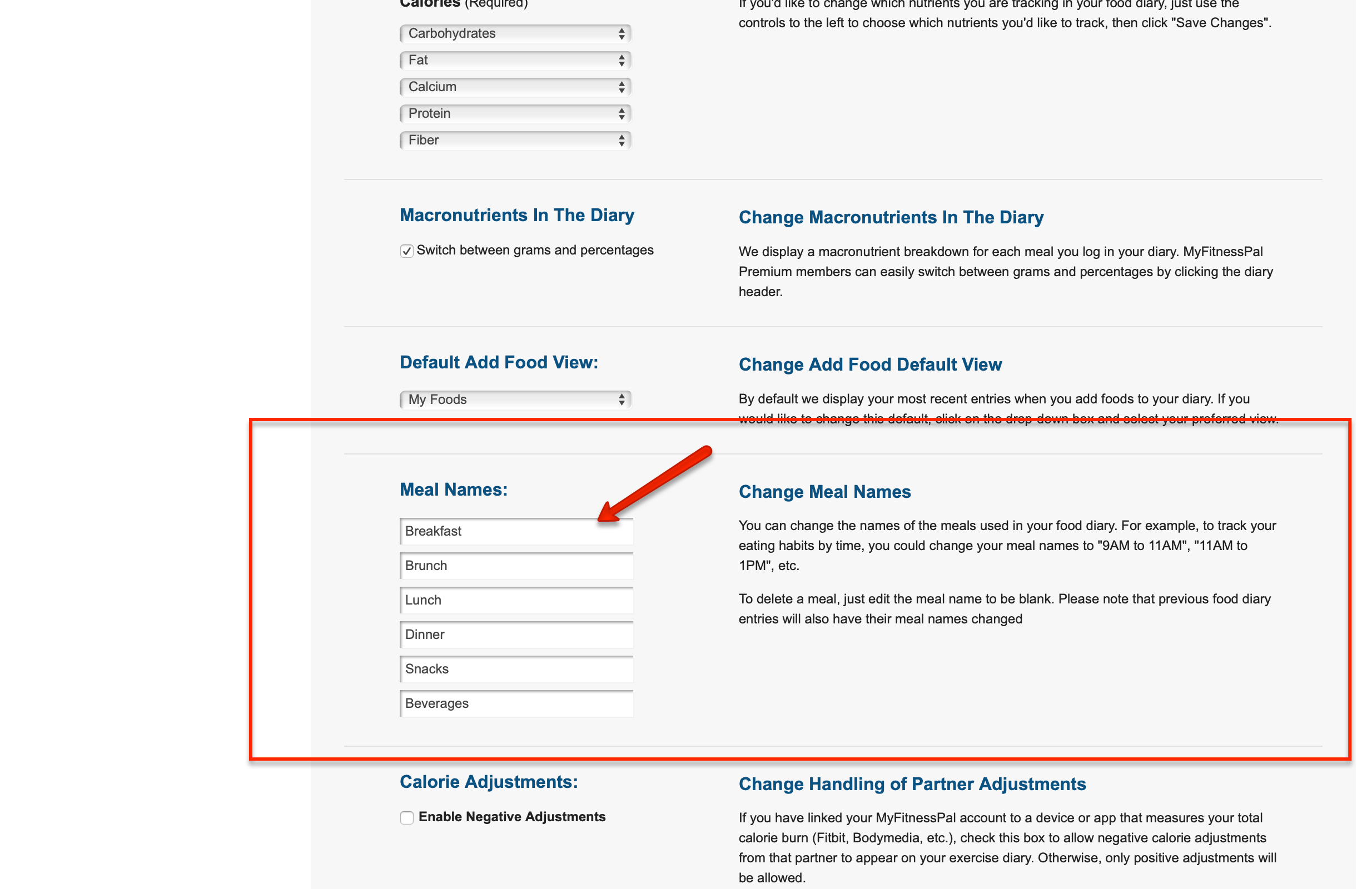 In our iOS and Android Apps:
Select the menu (or "More") button
Tap Settings
Select Diary Settings
Then "Customize Meal Names"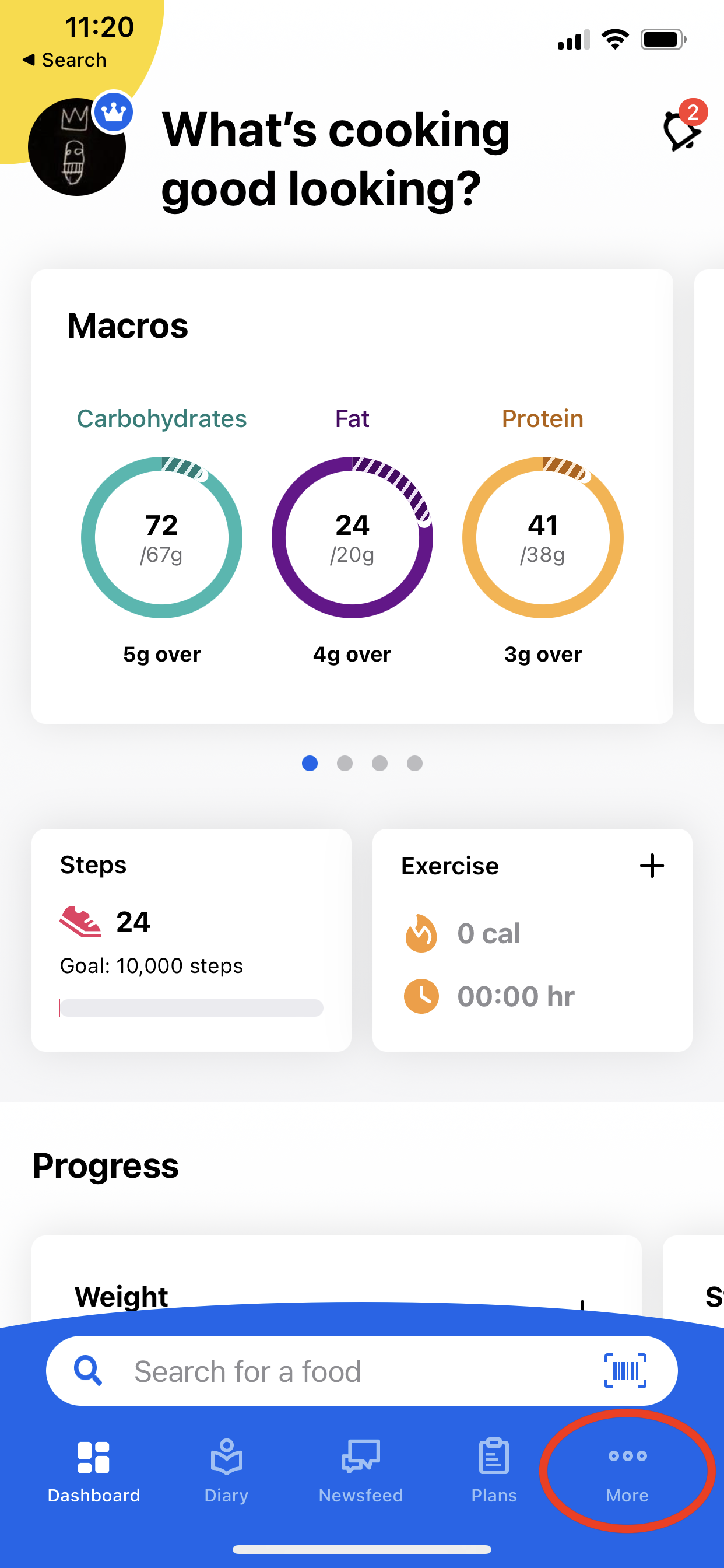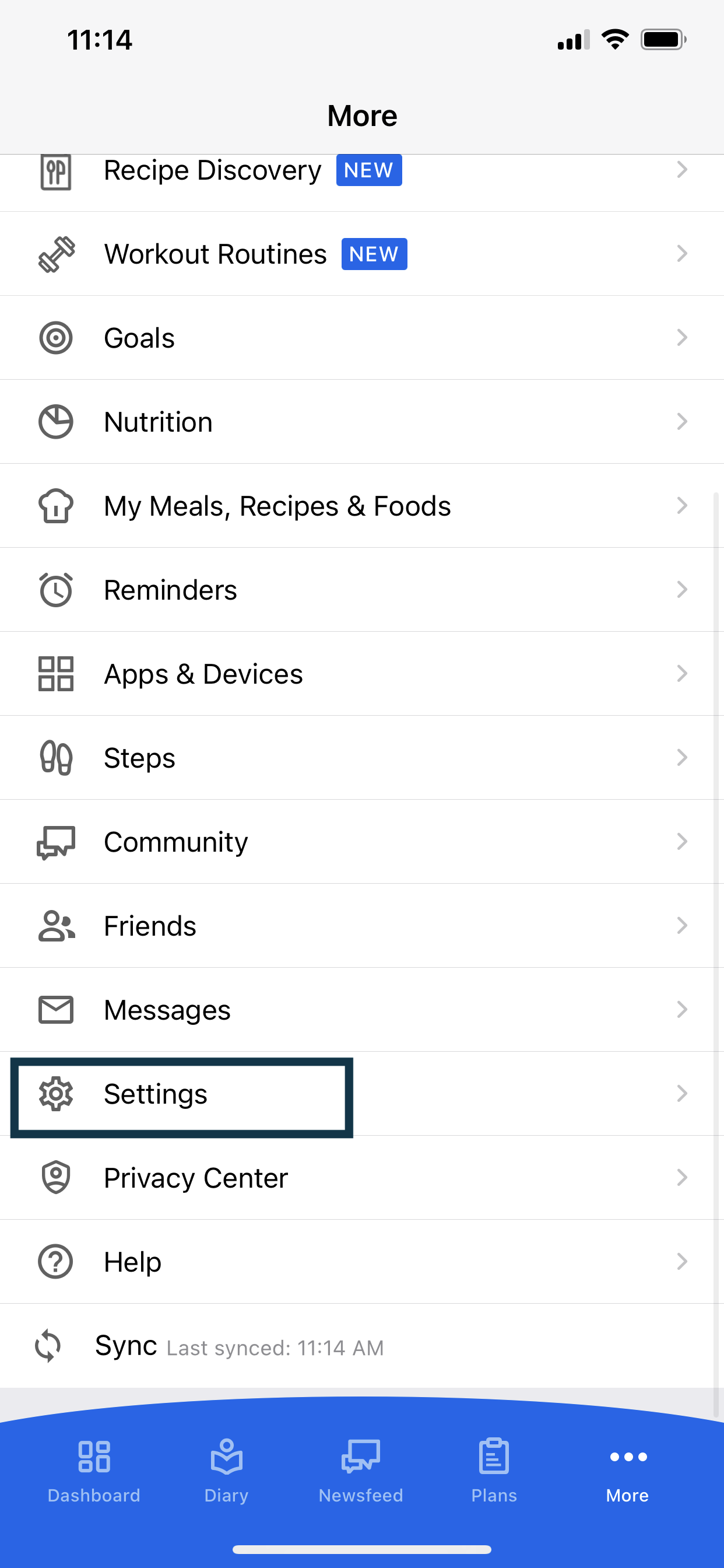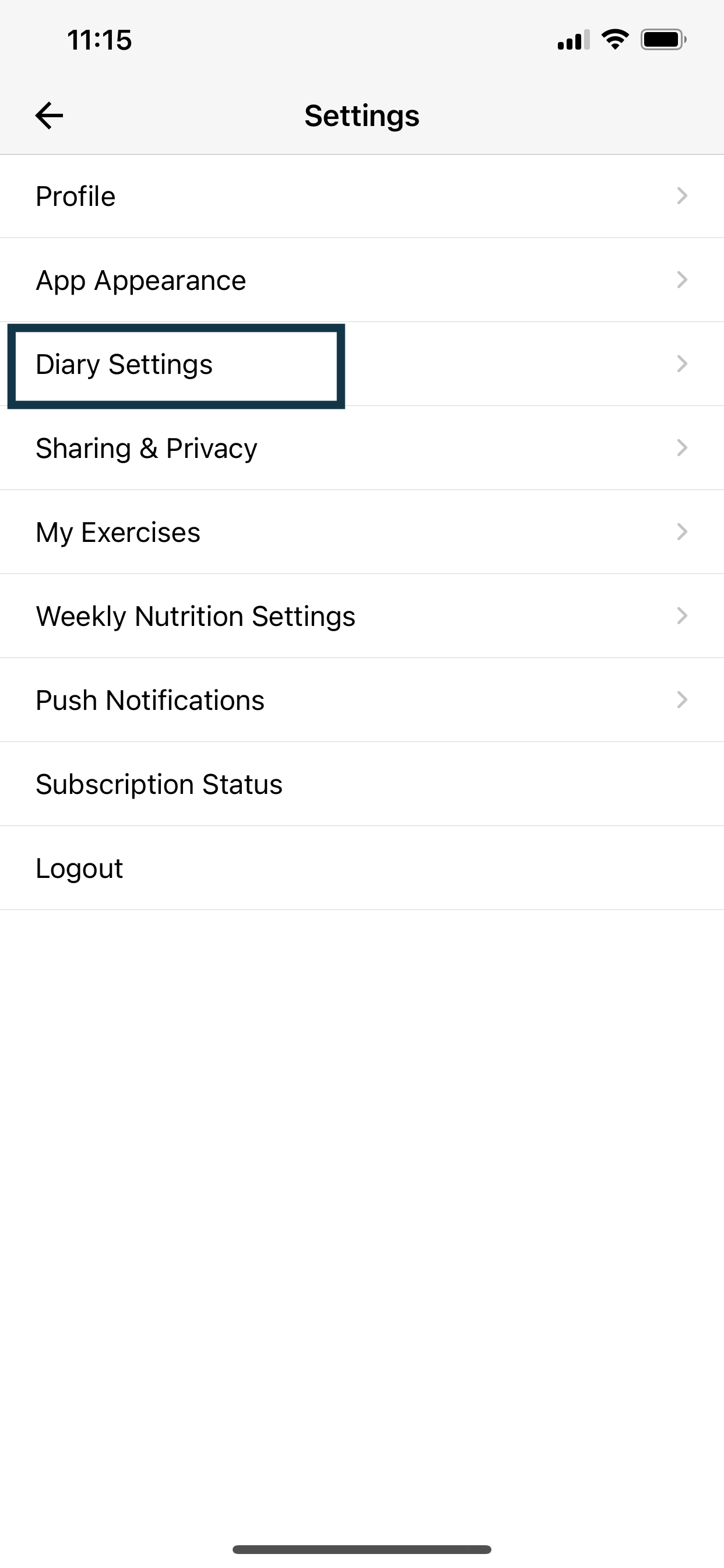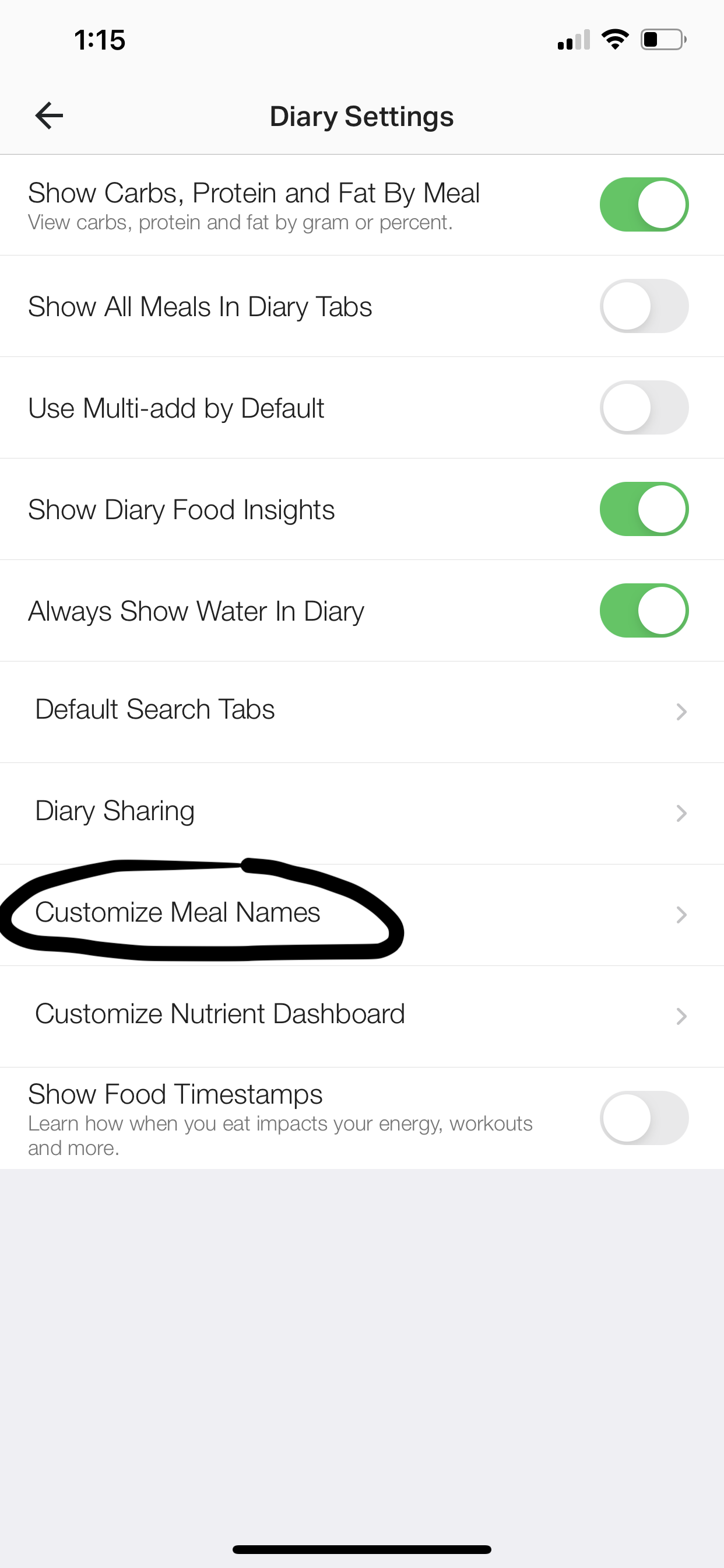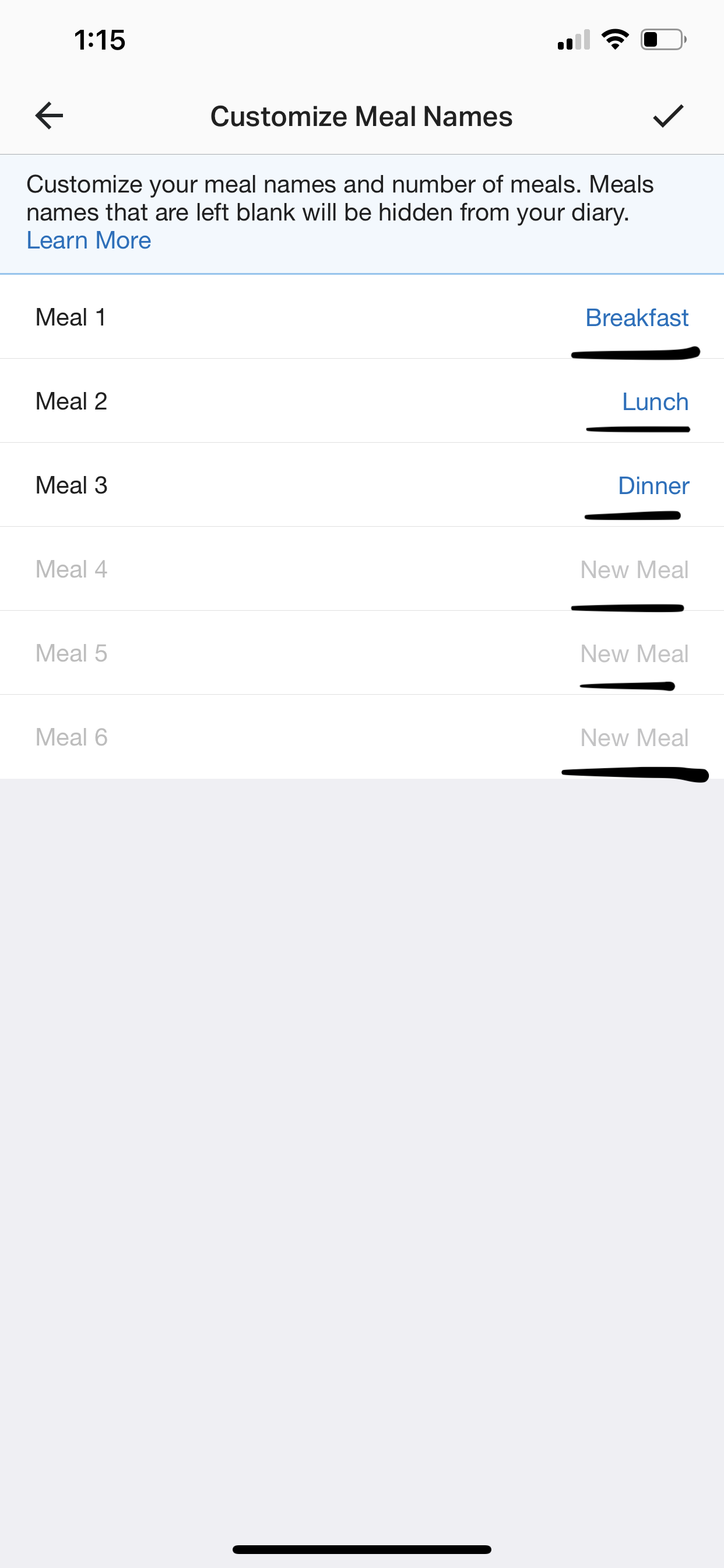 Bear in mind that this is a global change to all days of your diary. It is not currently possible to have different meal names on different days.