To link MyFitnessPal with Apple Health, launch the MyFitnessPal app for iPhone then tap:

More••• (lower right corner of the home screen) > Settings > Sharing & Privacy > HealthKit Sharing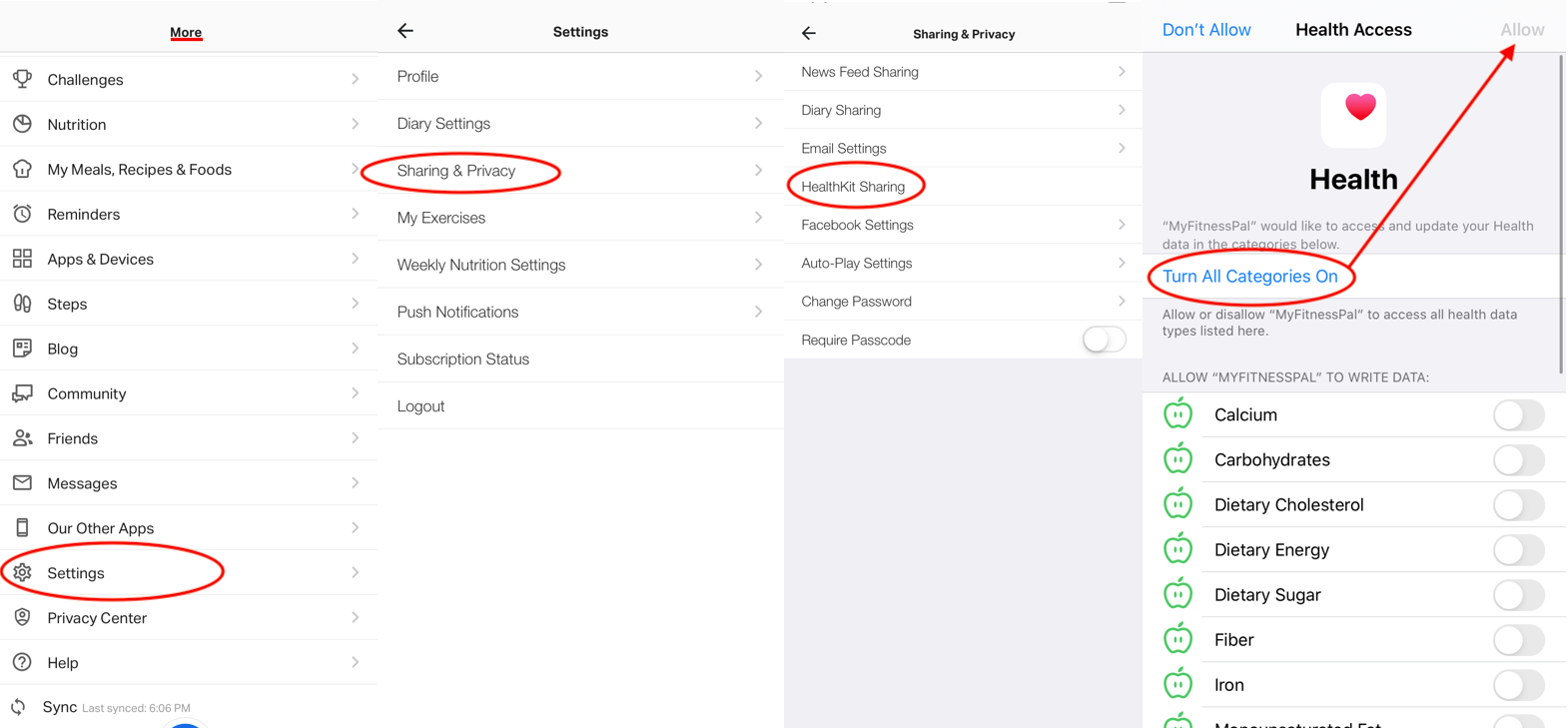 You will then be presented with options for linking to Health, and for selecting the types of data you permit MyFitnessPal and Apple Health to share. We would suggest turning all categories on, and then tapping Allow.

*Please Note: This data-type selection screen inside the MyFitnessPal app will appear only the very first time that you authorize HealthKit Sharing in our app*
If you would like to change the sharing options after linking MyFitnessPal and Health, Apple requires that you visit the Settings app on your iPhone. If you visit "HealthKit Sharing" in the MyFitnessPal app after initially setting up Apple Health, you will not see the options to link or unlink.

To find this information in your iOS settings after the initial prompt in our app:
Launch the iPhone's Settings app (not the MyFitnessPal app) > tap Health > Data Access & Devices > MyFitnessPal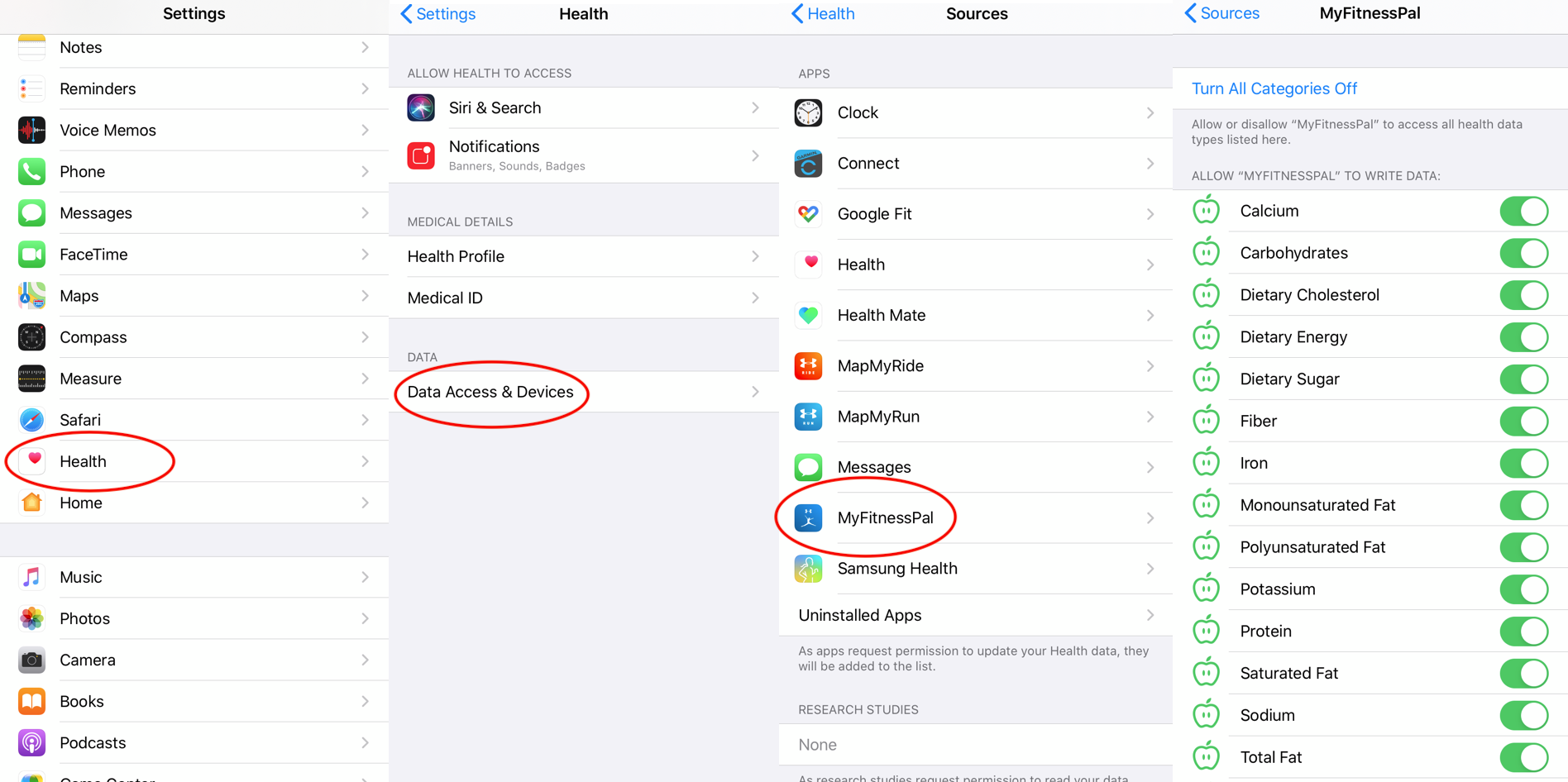 There you will find the options for changing the permissions that govern MyFitnessPal's sharing with Apple Health.
Note: Since Apple Health is hosted by your device (and not as a separate downloadable app) it will not show as Connected under your Connected Apps in MyFitnessPal.