_____________________________________________________
How to Link with Garmin Connect
In the latest version of the Garmin Connect app, go to the Menu Bar (Android) or tap the More tab (iOS). Next, tap Settings>3rd Party Apps>MyFitnessPal. Swipe through the screens and tap the Get Started button at the end, and then Link Accounts.
On their site, connect.garmin.com/modern, you will want to click on Health Stats (left of the screen) and then Calories In/Out in order to see the option to connect to MyFitnessPal.
Once you have connected on the Garmin side, we recommend going to our main website at www.MyFitnessPal.com, then to the Apps tab, and double check on the right hand side of the page under "Your Apps" to make sure Garmin is now listed there.
If you are using our updated Android or iOS apps that have the Steps feature, you can elect Garmin to be your main Step source. Simply go to the menu in the app, then Steps, then add Garmin as your elected option (please note you can only have one elected Steps option).
What Syncs Between Garmin Connect and MyFitnessPal?

MyFitnessPal will sync Calories Consumed and Individual Exercise Workouts logged directly in MyFitnessPal with Garmin.

Garmin will sync Weight, Individual Workouts logged in Garmin Connect, Step Count, and it's related calorie burn with MyFitnessPal.
Troubleshooting - Checking on the Connection
Would you please take a minute to make sure your profile information (such as your height, weight) and time zone settings are correct in your Garmin Connect account and matching what you have entered for your MyFitnessPal profile?

Please Note: Once you connect the programs, only future information will post. Past information (from before re/linking) will not transfer over.
If you are not seeing the appropriate data syncing between the accounts, please check (in both programs) to confirm the accounts have been successfully linked. When you are logged into our website at MyFitnessPal.com, you can open the Apps tab where you will see your connected apps listed on the right-hand side.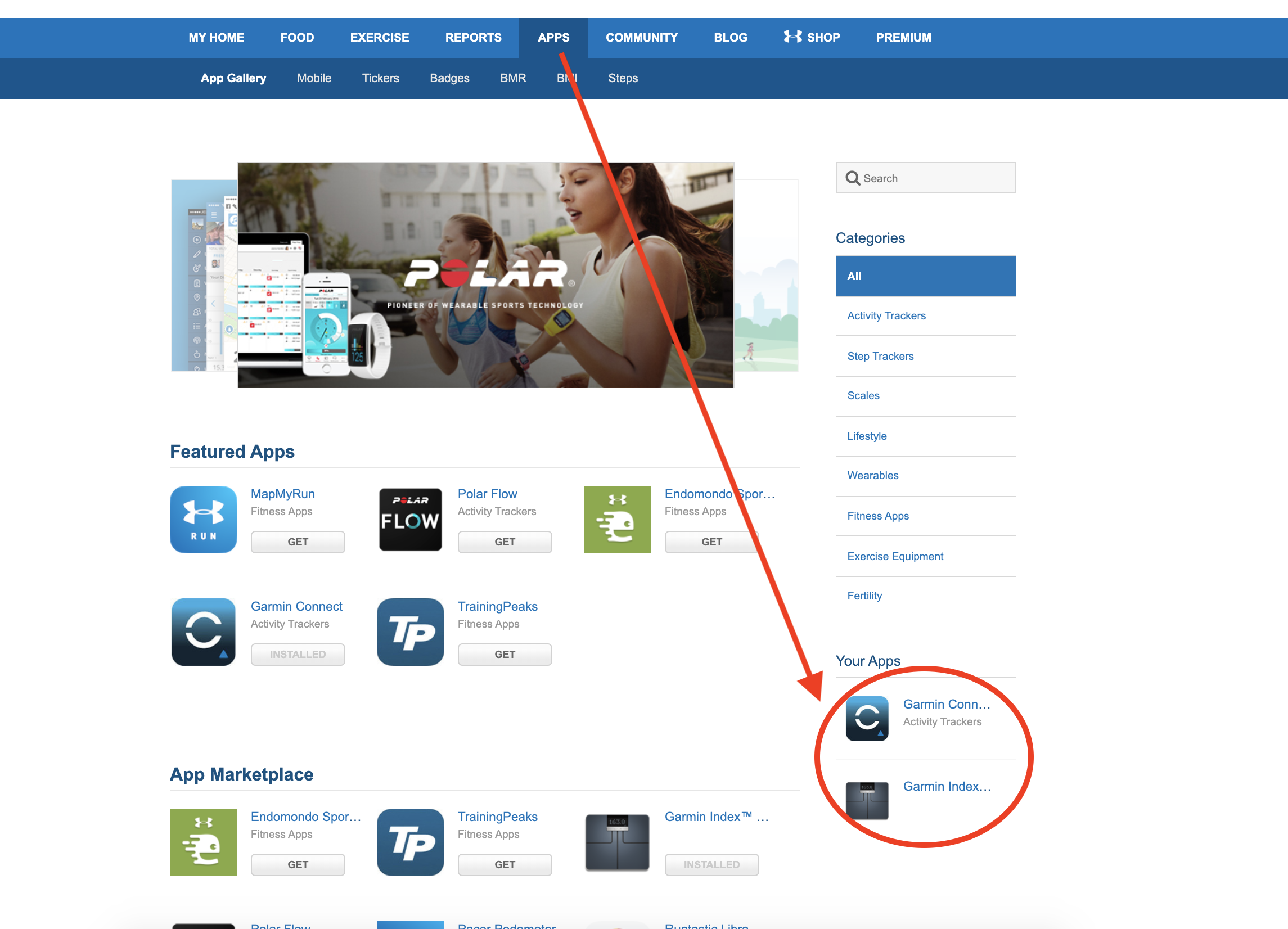 Through Garmin, we'd suggest going to connect.garmin.com in order to first check that the data from your Garmin app is making it to their website. If you do not see your Garmin app information on Garmin's website then your problem would be on Garmin's end. They can be reached at http://connect.garmin.com/en-US/help
If you are seeing that Garmin or MyFitnessPal are showing as linked to each other through only one of the programs (and not both) the connection will not work and we'd suggest going to connect.garmin.com in order to try relinking with Garmin again. This can be found in the Calories IN/OUT section (under Health Stats) of their website.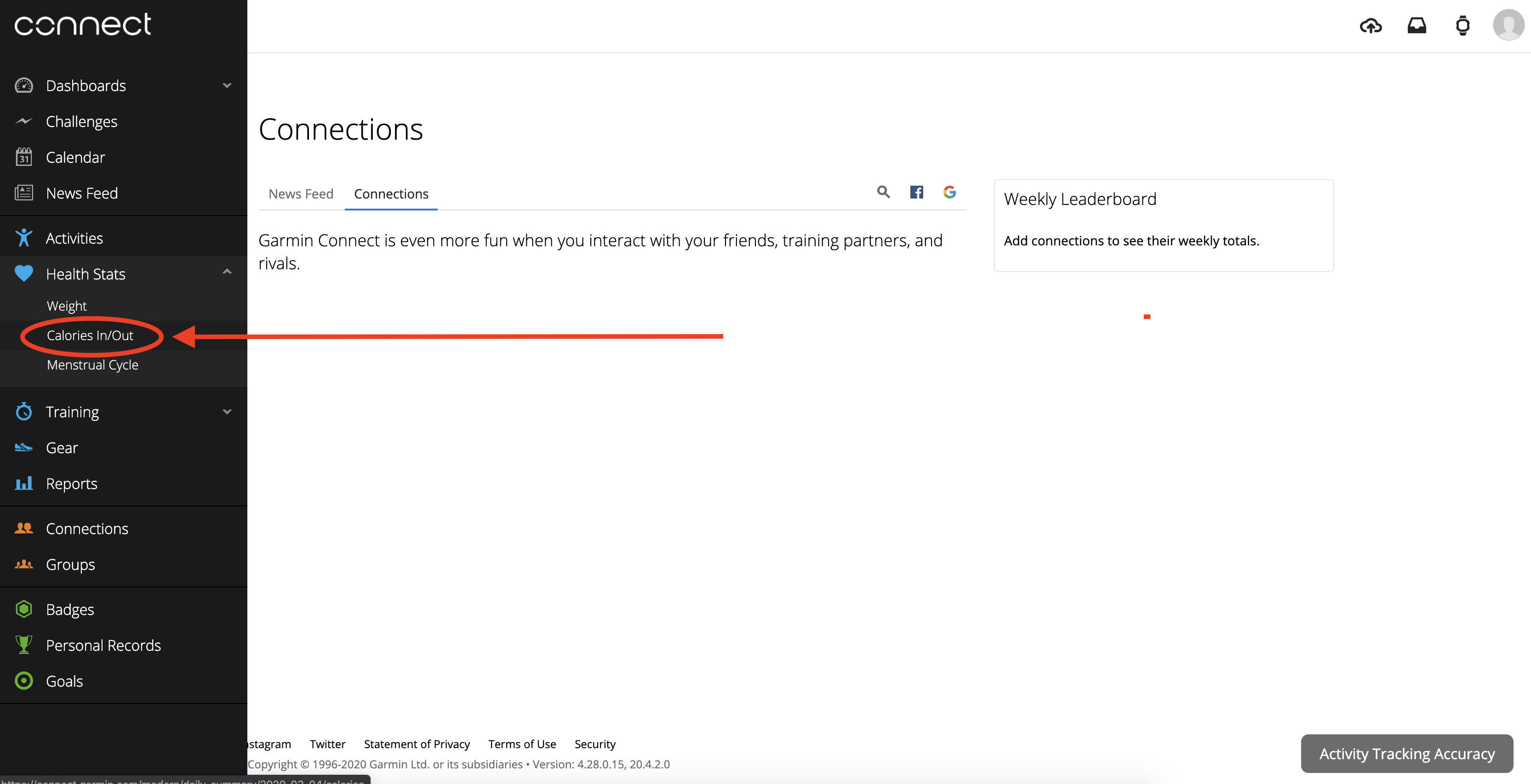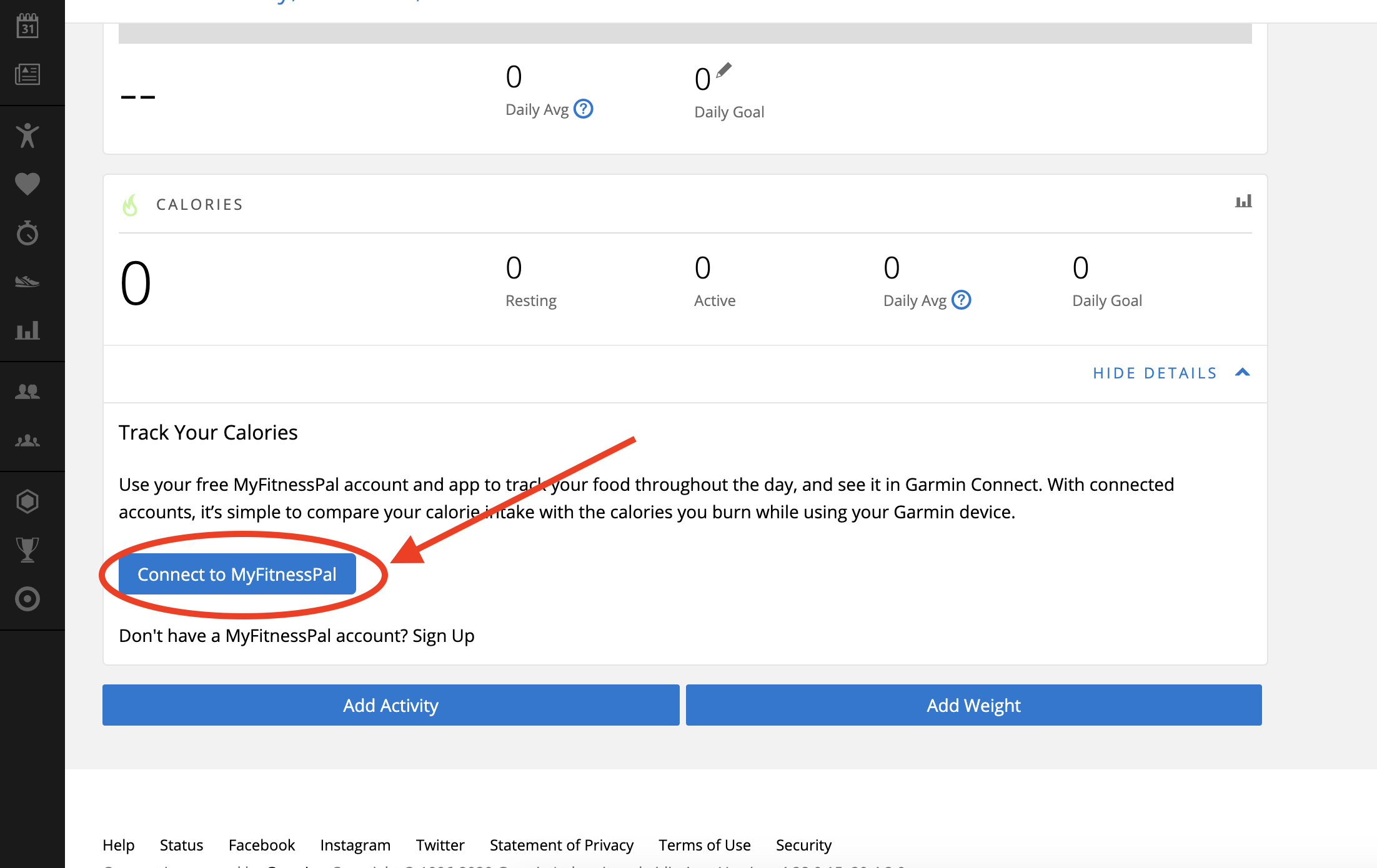 Troubleshooting - Connected but no Data
If you've verified that you are connected through both MyFitnessPal and Garmin but you are not seeing your data transfer between both programs, we would recommend disconnecting and relinking the two accounts.
At this point if you are not seeing your information transfer automatically within 15 minutes, please email our support team at https://myfitnesspal.zendesk.com/hc/en-us/requests/new for additional assistance.