How To Link to your Etekcity scale:
You can link your MyFitnessPal account to an Etekcity scale through the VeSync app that is already linked with your scale. The linking instructions are the same on both Android and iOS platforms.

Starting from the VeSync home screen, tap on the •••More icon in the bottom right
On the More screen, tap on Third Party Services


From here, select the MyFitnessPal icon
At the bottom of the next screen, swipe right or tap on the Connect option

At this point you will be taken to a MyFitnessPal webpage to log into the MyFitnessPal account you'd like to link with Etekcity / VeSync

Once you've entered your information and confirmed the account you'd like to link, tap on the blue Authorize button.


Finally, after tapping on Authorize you'll be taken to a Congratulations screen confirming your connection between the two apps.

The connection will show as ✅ under your Third Party Services in the VeSync app. Weights logged once this connection is made will sync to MyFitnessPal as long as the two apps stay connected.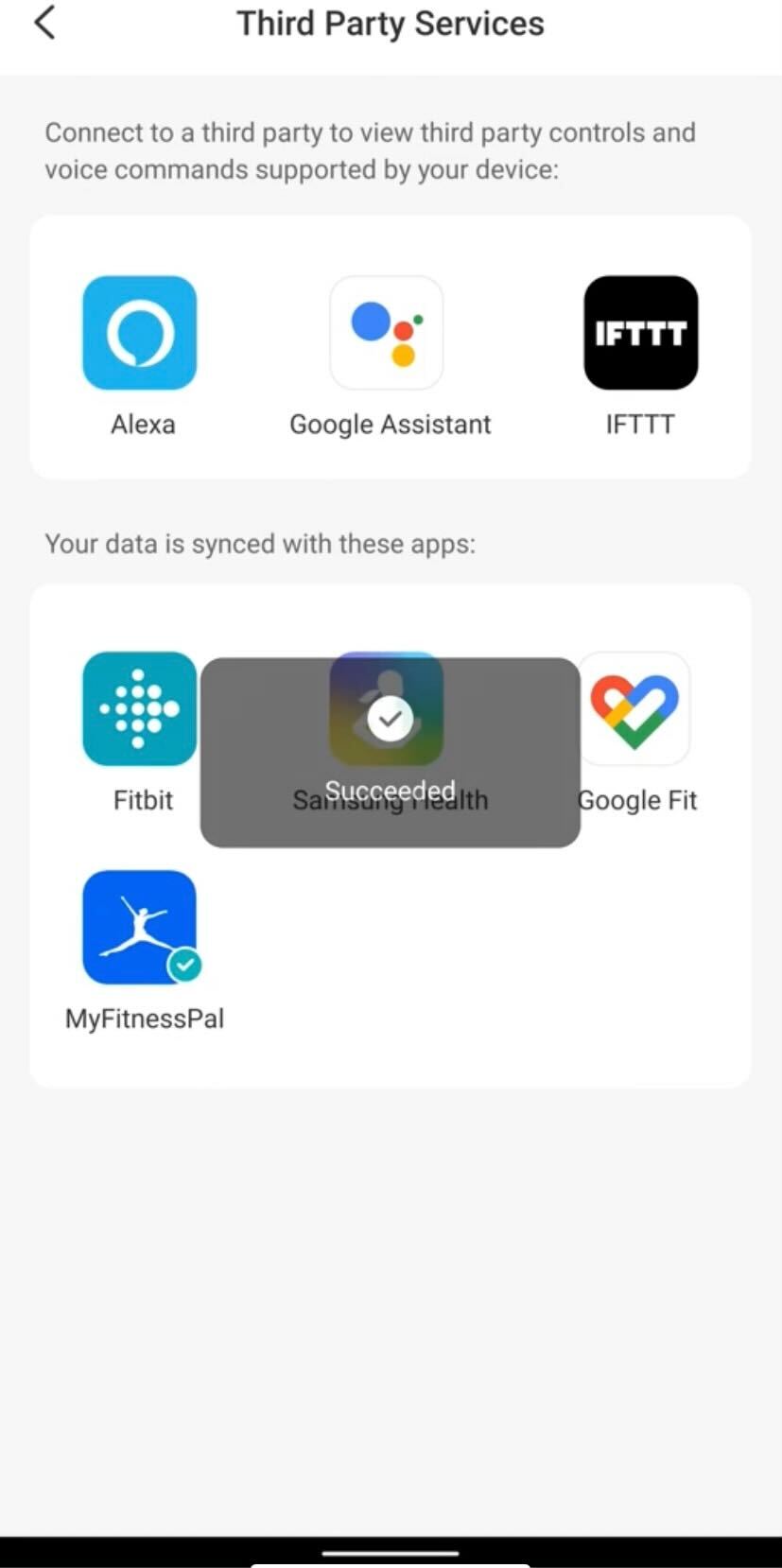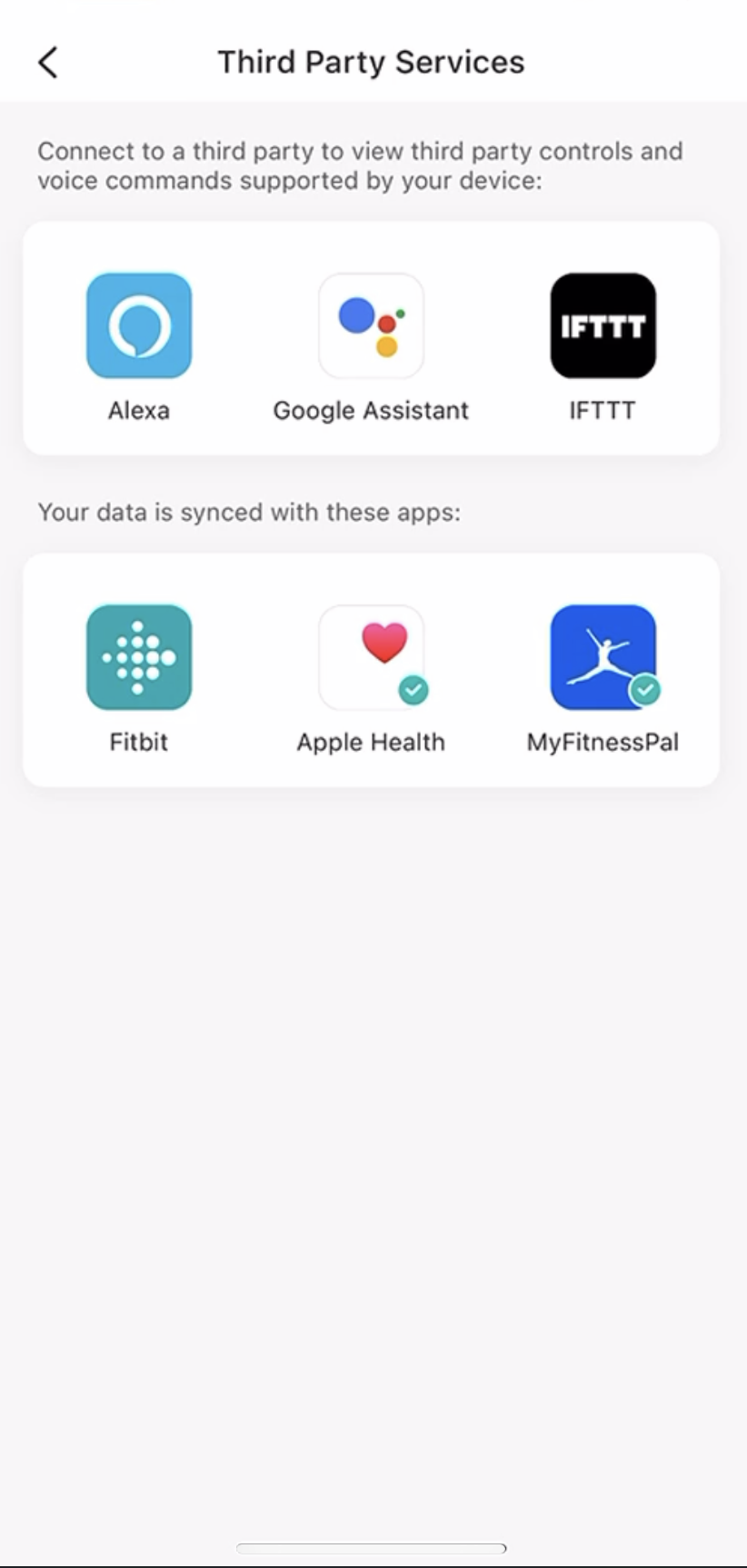 After the connection succeeds, when you weigh in AND confirm the measurement in the VeSync app, your weight will be written to MyFitnessPal.
What Syncs Between Etekcity / VeSync and MyFitnessPal?
Weight data will sync from connected Etekcity scales to MyFitnessPal. At this time there is no information that will sync from MyFitnessPal back to your Etekcity scale, but we are looking into adding more syncing options in the future.

How often do Etekcity Scales and MyFitnessPal sync with each other?
Once linked, Etekcity/VeSync will sync with MyFitnessPal once per day. Note that only the first weigh-in per day will display in MyFitnessPal.
_____________________________________________________
If you're having any trouble linking through the VeSync app, you will want to reach out to Etekcity's Support Team. They are available to assist from 9 AM to 5 PM PST. Call (855)-686-3835 or email support@etekcity.com for help. If you are having trouble with the MyFitnessPal app, you can always reach us here.