In order to use the barcode feature, you will need a device that has a rear camera option. Please double check your device to make sure it has a rear camera option. At this time if your device only has a forward facing camera, the scanner will not be available.

If asked, you need to grant permission for MyFitnessPal to access the camera on your device. If you accidentally denied permission, please make sure to go back into your device settings (not MFP settings) and then grant permission for MyFitnessPal to access your camera.
To use the barcode feature, begin logging food as your normally would by tapping "Add food" on your Diary or using the "+" button and choose the meal you want to add foods to.
You will reach a page where you can Search for a food. Below the search box, you will see the "Scan Barcode" feature. Once the scanner opens, it should open your camera. Place the barcode behind the camera, where you can see the barcode label if looking at the screen of your device. Make sure the entire barcode is in the camera view and is facing in the same direction. Align the "scanner square" with the item's barcode.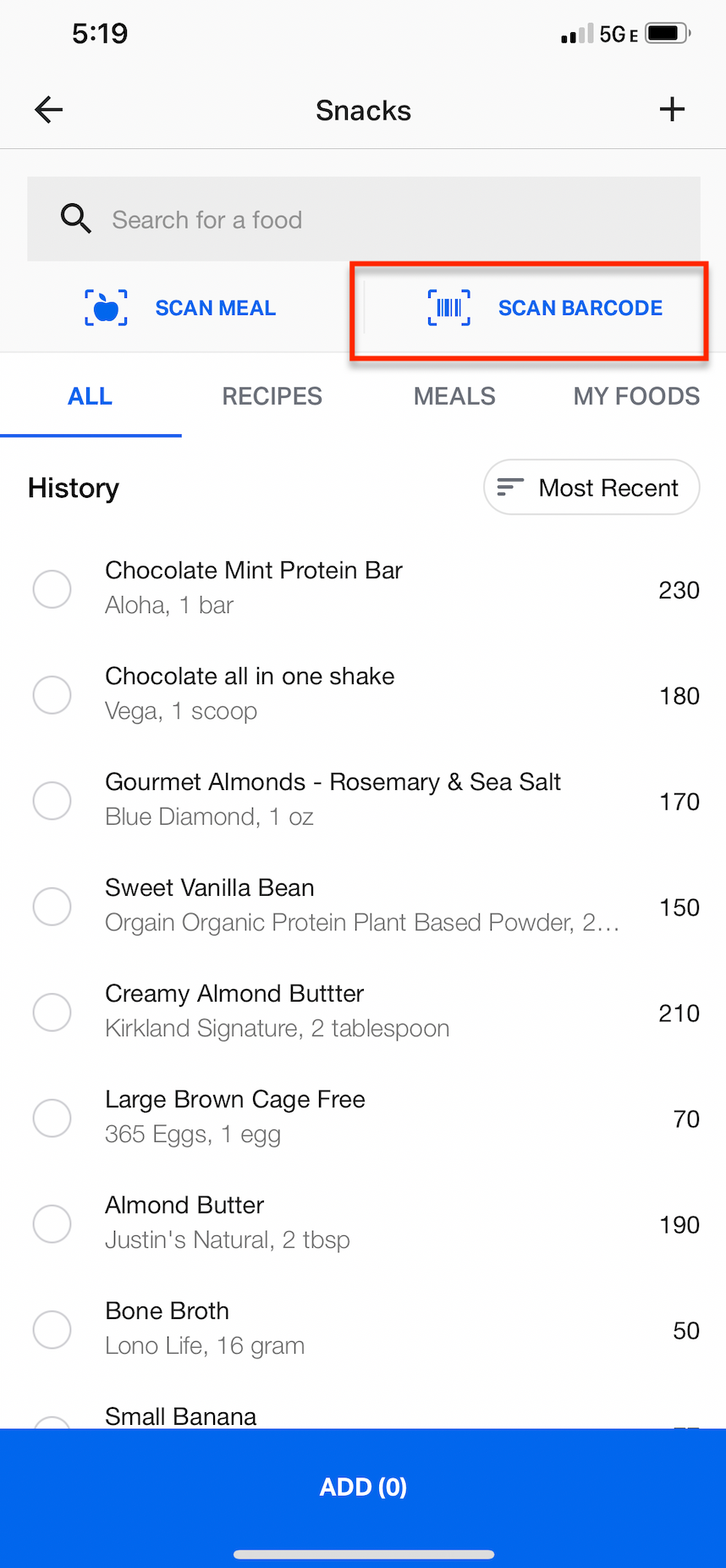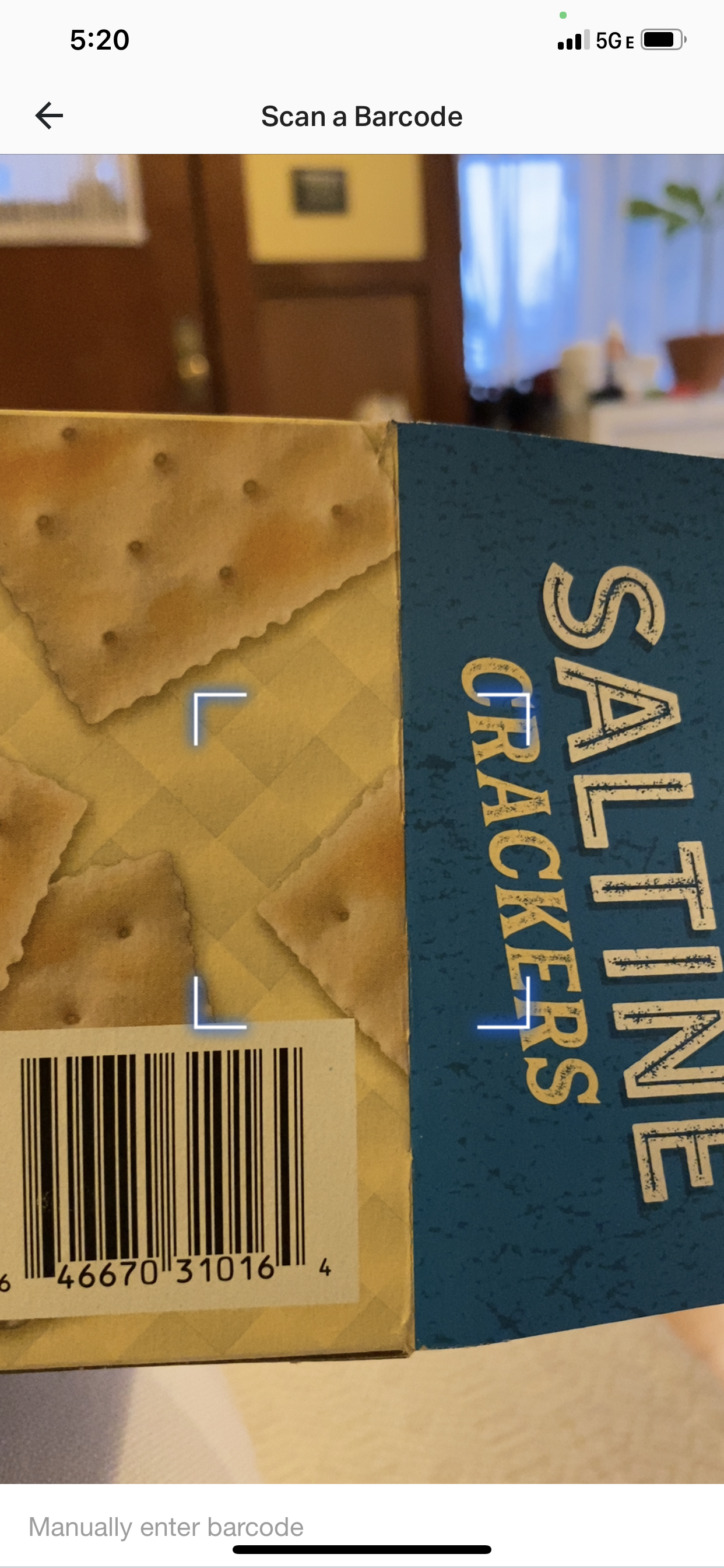 When successfully scanned, the item should display. Tap the "Check" at the top right to confirm item. Once finished, the item will be added to your Diary!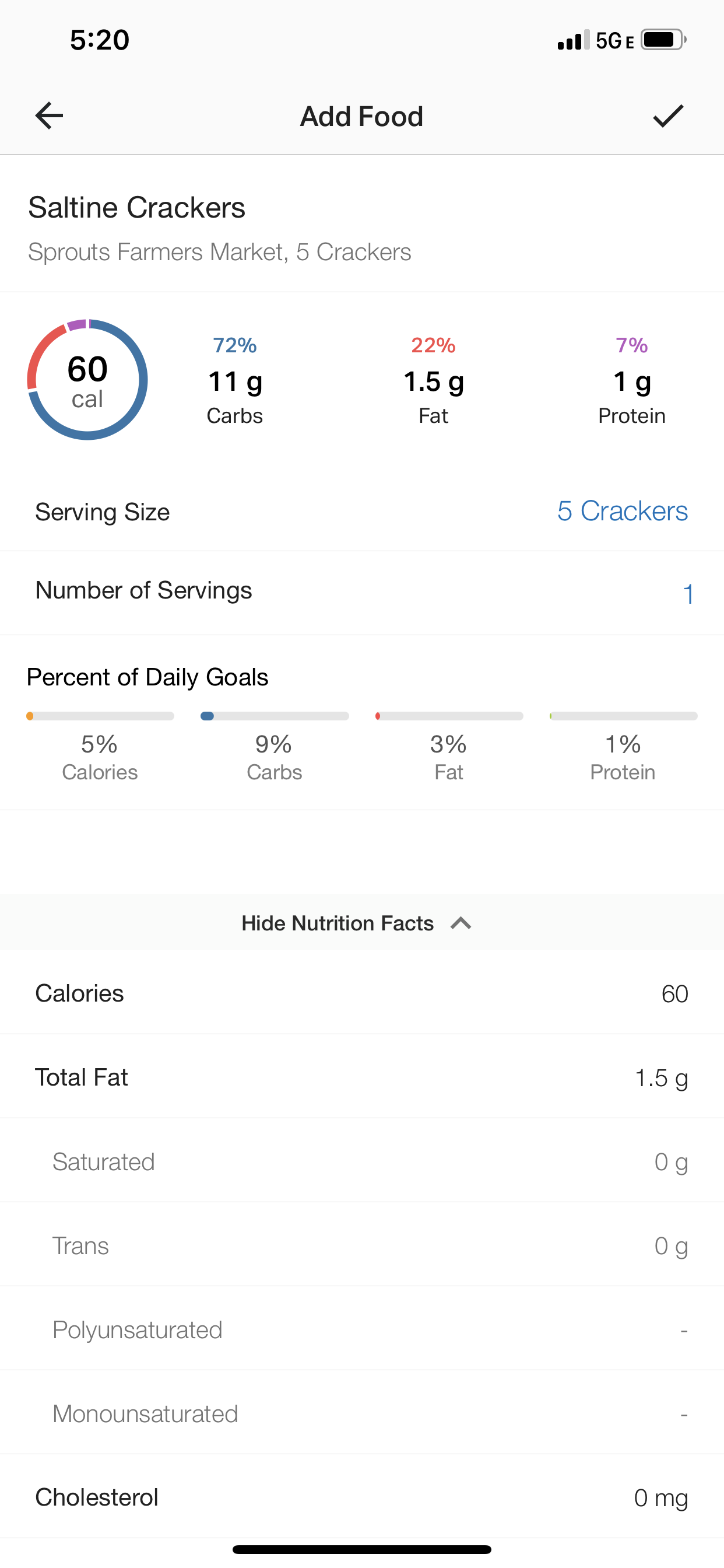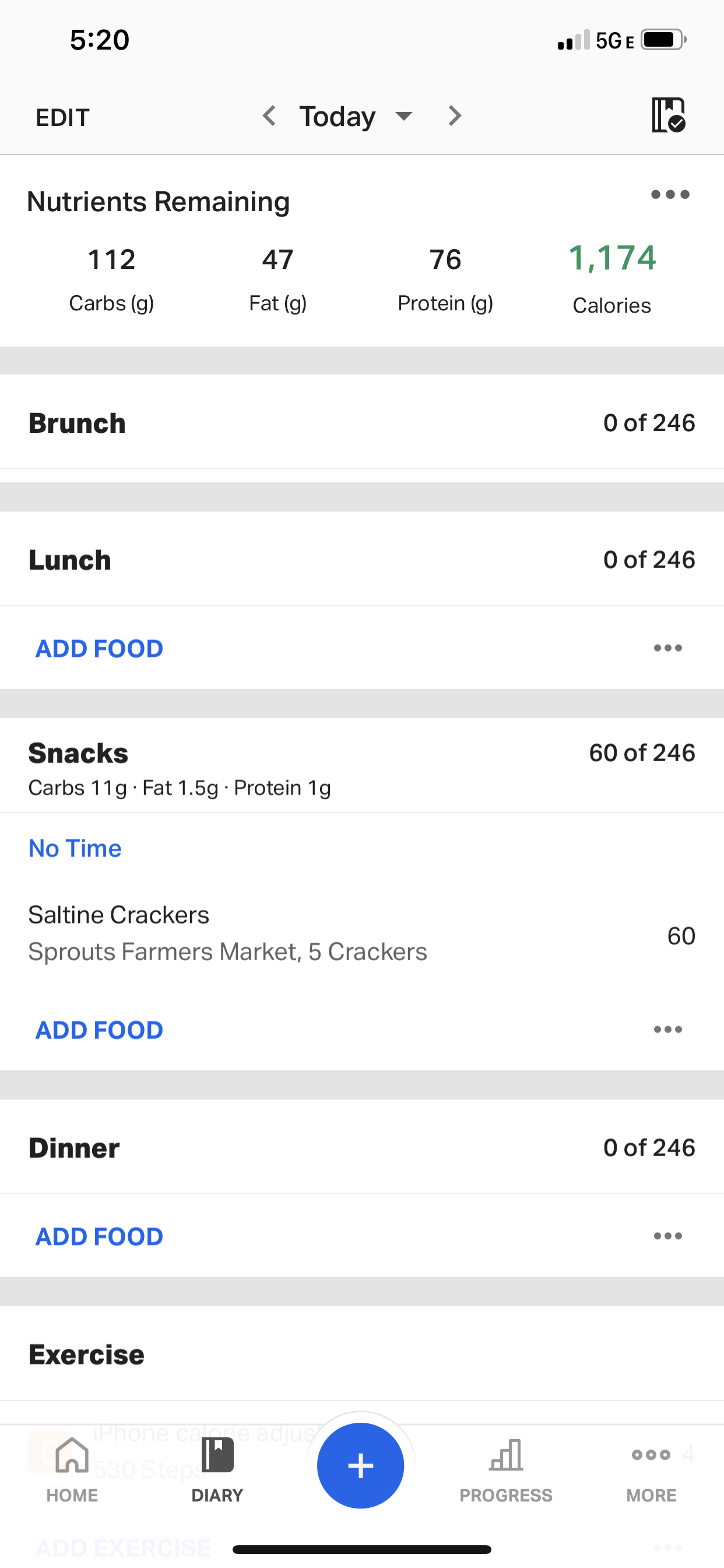 Note: If the scanner returns the wrong food item, please visit this article.